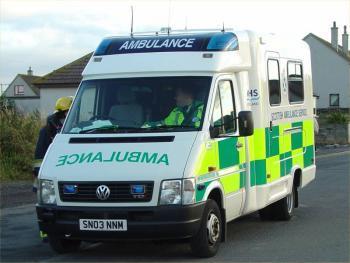 A 70-year-old motorcyclist has been taken to hospital in Wick after a collision with a car on the A9 Inverness-Thurso road this morning.
The man fell off his bike in the accident, near Dunbeath.
An ambulance spokesman said that a doctor was on scene and cared for the man until paramedics arrived.
He added that the motorcyclist was taken to Caithness General Hospital and is in stable condition.
The road was closed while emergency services dealt with the incident but has now reopened.