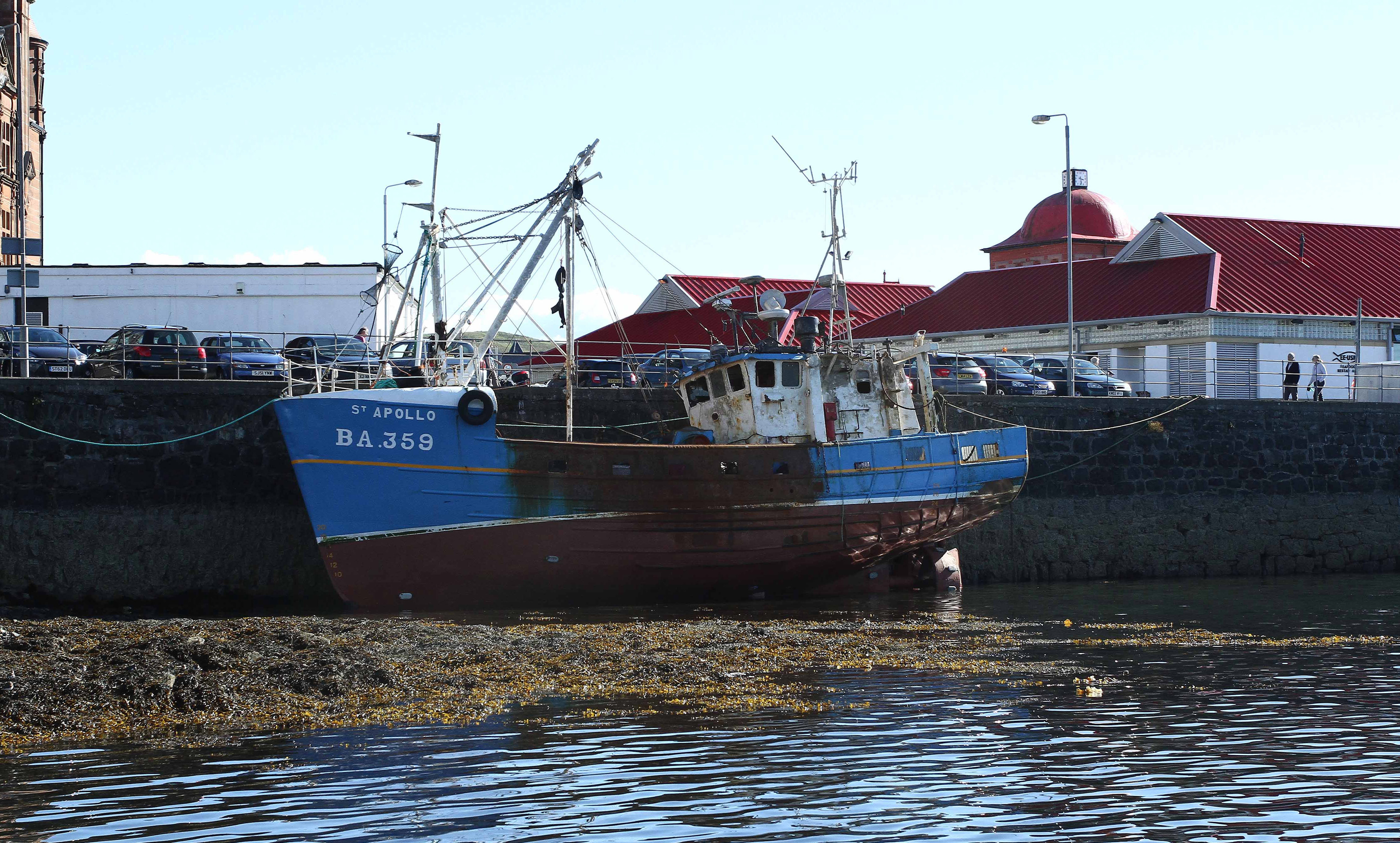 A fishing boat which sank in the Sound of Mull has been salvaged and taken to Oban's North Pier.
The St Apollo grounded on rocks in the early hours of August 24 after being caught in a severe squall.
Its five crew were forced to abandon ship and were rescued by the local lifeboat in a rescue operation which also involved Stornoway Coastguard helicopter.
Yesterday skipper of the St Apollo, Eric McIlwraith paid tribute to their rescuers for efforts.
The incident unfolded near Inninmore Bay on the Lochaline side of the Sound of Mull.
The Girvan registered vessel was caught in a sudden flurry of high wind and high swell, causing it to run aground on rocks in the bay.
The 60ft vessel started to take in water and the crew requested assistance from Stornoway Coastguard which asked Oban Lifeboat to respond.
The crew abandoned ship into their life raft as the lifeboat arrived, minutes before the boat sank.
It was salvaged this week by North West Marine, which took it to North Pier in Oban.
Mr McIlwraith said: "The boat is really nothing to do with myself now. The insurance company has lifted the vessel because they were asked by a government body to remote the wreck.
"The vessel has been salvaged, what happens next to it I do not really know.
"I just want to thank Oban Lifeboat and Stornoway Coastguard for their assistance that morning. They did a really great job.
"My main concern for myself and my crew is to go ahead and look for a new boat because we are all out of work now. My crew has been with me for years and if I go anywhere else the same crew is coming."
The fishing boat crew were praised by Oban Lifeboat Coxwain John Hill for their "textbook" emergency action.
Mr Hill said they were very well organised with lifejackets on and the liferaft at the ready.
A spokesman for the Marine Accident Investigation Branch said its investigation into the incident is ongoing and a report will be published in due course.