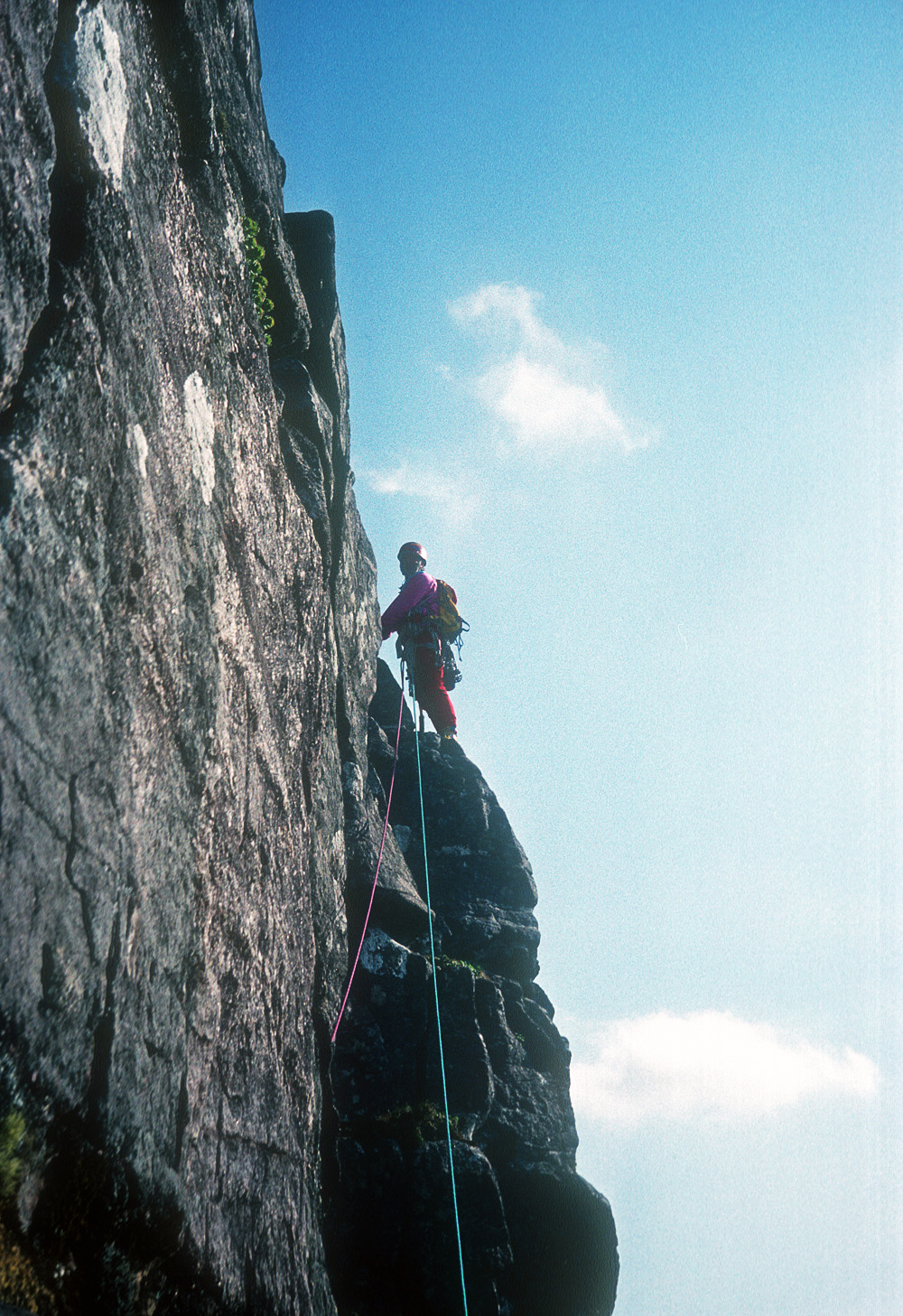 A legendary mountaineer has added his support to a campaign to restore one of the Highland's most distinctive peaks.
Sir Chris Bonington first climbed Suilven when he was still at school in 1952 and since then traversed the mountain four times.
The 81-year-old describes it as the "most magical walk".
The John Muir Trust and the Assynt Foundation, the community group which owns the peak, are aiming to win £18,000 in funding to repair Suilven's well-trodden paths.
It is the only UK project in the running for the money, which is supplied by the European Outdoor Conservation Association.
The 2,398ft peak near Lochinver is well known around the world because of its distinctive outline.
Mr Bonington has trekked all over the world, including several ascents of Everest, but he counts his walks on Suilven among his most memorable.
His strongest memory of the mountain is his first visit.
He said: "The most magical walk I have ever known was on Suilven in 1952. I was still at school and I was climbing with a young undergraduate, staying in bothies, and we did this walk and climb humping all our gear with us.
"We walked in from Lochinver, dumped our rucksacks at the foot of the west buttress of the mountain, started up the only route, rather inadequately described, and quickly lost it to make one of our own to the top.
"I will never forget that view looking south over Loch Sionascaig. We then returned to our sacks, picked them up and headed south on the east side of the loch, all the way, pathless, to the eastern end of Stac Pollaidh.
"There we found a bothy at about 3am, grabbed a few hours sleep and then climbed Stac Pollaidh – total magic which I shall never forget."
The path restoration is expected to cost £200,000 in total and will repair an eroded 1.5-mile stretch in an attempt to conserve the mountain's geology as well as maintaining public access.
The winner of the funding will be decided by an online public vote.
Suilven has been shortlisted in the alpine category along with other projects in Italy, Spain, France and Rwanda.