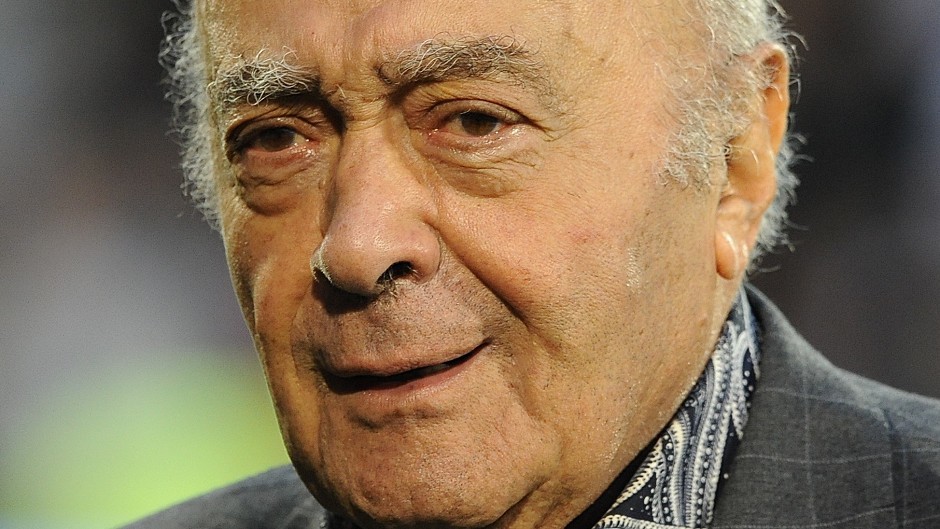 Jobs could be axed at a Highland estate owned by former Harrods boss Mohamed Al Fayed.
Balnagown Estates, which has 34,000 acres of land across three separate estates – one in Ross-shire and two in Sutherland – confirmed last night that it was now consulting with staff.
Excluding management, a total of 25 full-time staff are employed at grounds at Balnagown near Kildary, and Invercassley and Duchally near Rosehall in Sutherland.
Balnagown is the ancestral home of the chiefs of Clan Ross.
Employees include gardeners, housekeepers, maintenance technicians, admin personnel, foresters and deer stalkers.
External suppliers also depend on the estates for orders and sub-contracting work.
Asked about plans to axe jobs, Jonathan Henson, manager of Balnagown Estates, told the Press and Journal: "Balnagown is currently reviewing its various enterprises to ensure the long-term viability of the estates.
"A consultation process is now underway and, as we have a duty of care and confidentiality to the staff involved, we cannot make any further comment at the moment."
Balnagown Estates offers luxury lodges, cottages and houses to let and activities include fishing, archery and clay pigeon shooting.
Mr Al Fayed himself also uses the distinctive pink-walled castle as a private residence.
The entrepreneur, who previously owned London department store Harrods and Fulham Football Club, bought the Balnagown Estate in 1972 while on a business trip to the Highlands.
He undertook an extensive repair programme as the estate had slipped into disrepair for several decades after World War II, when the last of the family with claims to the estate died.
The castle itself has housed a succession of lairds, heroes and clan chiefs through the centuries since the original medieval tower house was constructed in 1490.
It was strategically built at a point on a bend of the Balnagown River, which still runs through the castle grounds, creating a natural defence of cliffs on two sides.
In the 1600s the building was extended into a majestic castle with the addition of various architectural interest such as turrets, parapets and coats-of-arms windows.
In the first half of the 19th century the castle was remodelled again with Gothic extensions which were the fashion of the time.