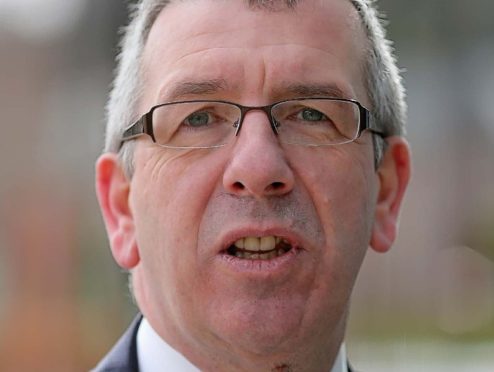 A north MSP has held talks with UK transport chiefs to try to win backing for an overhaul of the driving licence system.
Highlands and islands representative David Stewart met Transport Minister Andrew Jones at Westminster to discuss his proposal for a "graduated licence scheme".
Under the plan, all drivers would have to display 'P' plates in their cars for six months after passing their test, there would be a near zero alcohol level limit and a restriction on the number of passengers under the age of 25.
It would be similar to schemes already used in Australia, New Zealand and many US states.
Mr Stewart, a Labour MSP, said: "I had a positive meeting with the under secretary of state for transport, Andrew Jones MP, who admitted that a conversation was required with all stakeholders with regards to improving road safety.
"He did advise that he had some hesitancy about a Graduated Licence Scheme, as he wanted young people to be free and mobile and not have restrictions placed on them. He also highlighted that there would have to be exemptions for young people going to and from work for example.
"I advised the minister that I had discussions with many organisations from the police to the RAC Foundation, to the Transport Research Laboratory, individuals and driving associations, all of whom were of the opinion that a Graduated Licence Scheme would save lives and injuries."
Mr Stewart also highlighted research from Cardiff University that showed that if introduced in Scotland alone, such a scheme would save up to 22 lives and up to £80million to the economy.
He added: "The minister advised that he and his team were working on a road safety plan currently and the decision with regards to a Graduated Licence Scheme was very much on the agenda. He did agree to keep me informed on developments with regards to a Graduated Licence Scheme."
"Locally I am determined to get out in our communities and speak to the young people. I am waiting to meet with representatives from the Scottish Youth Parliament, the Highland Council Youth Convener and other interested groups to garner and gauge their views on this issue."