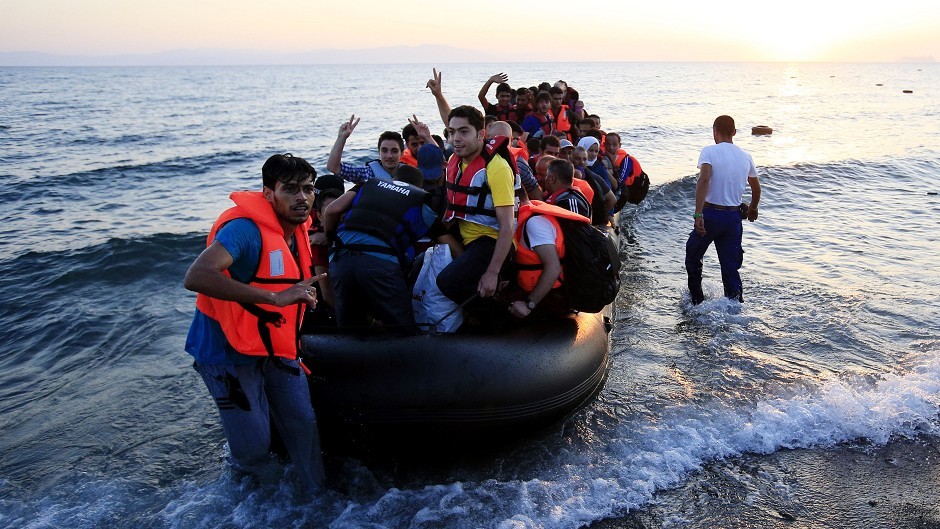 A new "skills bank" is being set up in Argyll and Bute to co-ordinate volunteers who want to help refugees arriving in the area from war-torn Syria.
The local authority has said there has been an "overwhelming" number of offers of support and are now encouraging local people to register with the new body if they can lend a hand.
The Scottish Government has pledged to accept at least 2,000 of the 20,000 refugees which the UK Government has agreed to take.
Argyll and Bute has offered to accommodate about 20 families, Highland Council has said it will take up to 30, Aberdeen has promised to help 100, while Aberdeenshire will take 50 families.
Argyll and Bute Provost Len Scoullar said: "I know how very friendly, supportive and welcoming people in Argyll and Bute can be.
"This has been obvious in the huge amount of support already shown in communities across the area for those seeking refuge from Syria.
"In response to and in partnership with that support, Argyll and Bute, working with the Scottish Government, will be one of 20 council areas expected to welcome Syrian families by Christmas.
"With our partners we have identified that there is available accommodation and support on Bute and in Campbeltown and it is likely that our first families will be welcomed into those communities.
"These men, women and young children are fleeing trauma that we would wish never to experience. Along with our community planning partners, we are taking steps to welcome and help our Syrian families build safe, secure lives in Argyll and Bute."
The council want local people and community organisations to be able to register the support and skills they can offer a new skills bank, which will collect information and contact details.
It will provide a central contact point for anyone wishing to help, and will match the help on offer to the men, women or children who need it.
Councillor Scoullar said: "We speak often about everyone having a part to play in contributing to life in Argyll and Bute.
"I am sure that, by working together, we can make our Syrian families feel welcome and fortunate to call Argyll and Bute, rather than anywhere else in Scotland, their new home."
The Refugee Resettlement Group, made up of council officials and community planning partners, working with the Scottish Government, the Home Office and local government body COSLA, is making arrangements for where families will live, and for meeting other basic requirements.