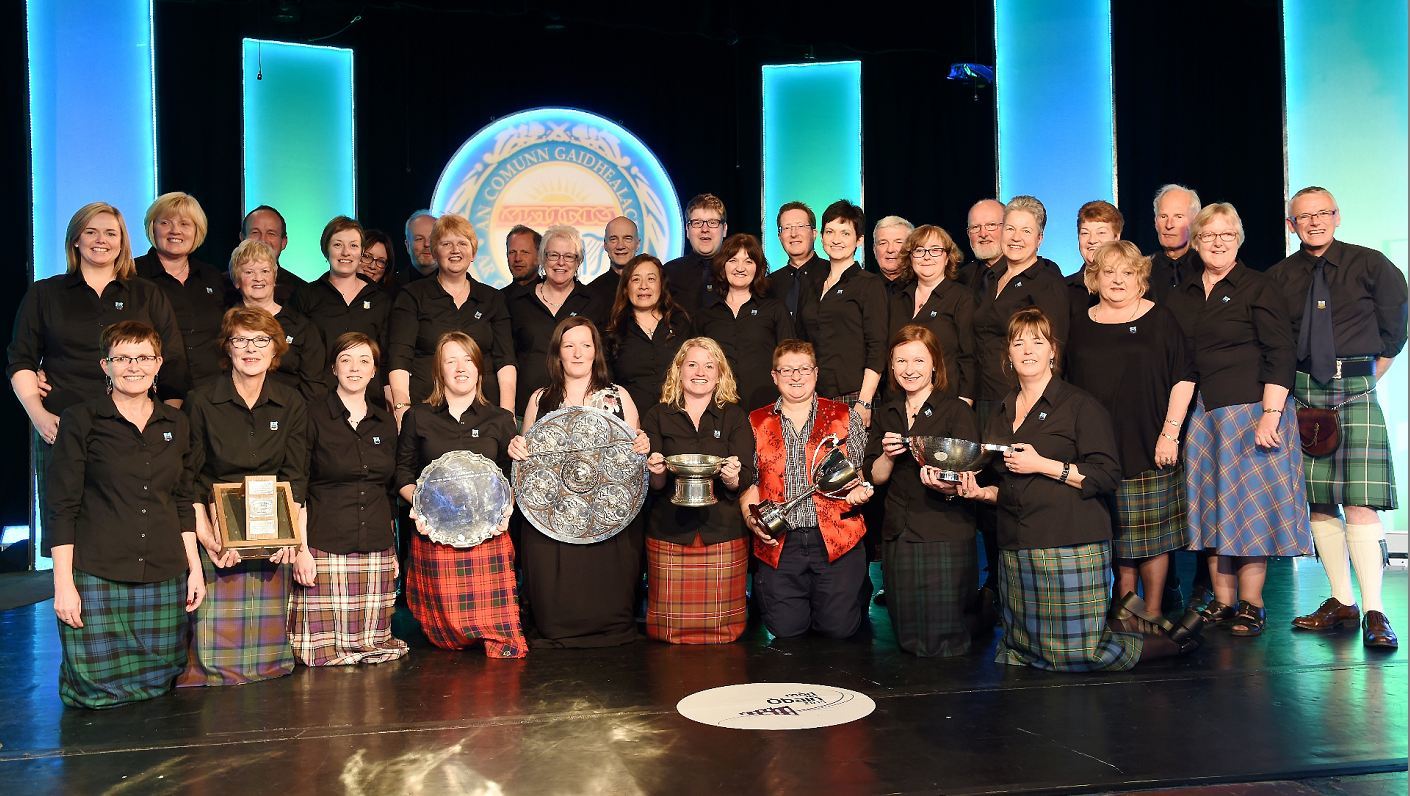 The Royal National Mod in Oban is estimated to have injected more than £3million into the local economy.
A ceremony was held on Saturday to mark the end of the annual celebration of Gaelic culture after nine days of competition.
A massed choir procession made its way through Oban to the Corran Halls, where a ceremonial handover was made to representatives of the 2016 host venue, the Western Isles.
Thousands of competitors took part in 200 competitions during this year's Mod, whilst many fringe events added to the atmosphere in the town.
More than 8,000 visitors are estimated to have attended from across Scotland, the UK, Germany and as far as Canada.
Organised by An Comunn Gaidhealach, there was also reported to have been a rise in the number of under-18s competing in traditional singing and literature events in a sign that the event's future remains bright.
John Morrison, chief executive of An Comunn Gàidhealach: "Oban 2015 has been great fun and we have seen some amazing talent across all competitions.
"The feedback from those who attended and competed has been excellent. I'm very proud as to how much people have enjoyed this year's Mod.
"We've seen a lot of new faces competing this year, and we hope they'll be joining us in the Western Isles next year.
"I'd like to end 2015's Mod by thanking all those who competed and by offering my congratulations to all our worthy winners.
"Most of all I want to thank our sponsors, supporters and every single person who contributed to the festival's organisation – from the local organising committee, Argyle and Bute Council, and our valued volunteers – we really couldn't have done it without you.
"We are already planning next year's Mod and hope to see you all there."
Top prizes included the prescribed singing Silver Medal which went to Emily Robertson and Domhnall Lachlann Peutan.
The Traditional Silver Medal was won by Isla MacLeod of Portree and Ruairidh Gray of Uist, while the adult Silver Pendant awards were won by Alasdair Currie from Islay and Kirsty Watt from Stornoway.
The Gold Medals were clinched by Catriona NicNèill and Domhnall Iain MacIlleDhuinn, who both live in Glasgow, but hail from Barra and Tiree respectively.
The coveted traditional gold medals were won by Tormod MacLeòid and Katy Graham, both from Lewis, where next year's Mòd will be centred.
In the most coveted choir competitions of the week, the Lovat and Tullibardine Shield went to this year's host town, the Oban Gaelic Choir, while the Margrat Duncan Memorial Trophy went to Lochaber Gaelic Choir, a group that only re-formed last year.
Competitions in Highland Dancing, literature, piping and clarsach also took place.