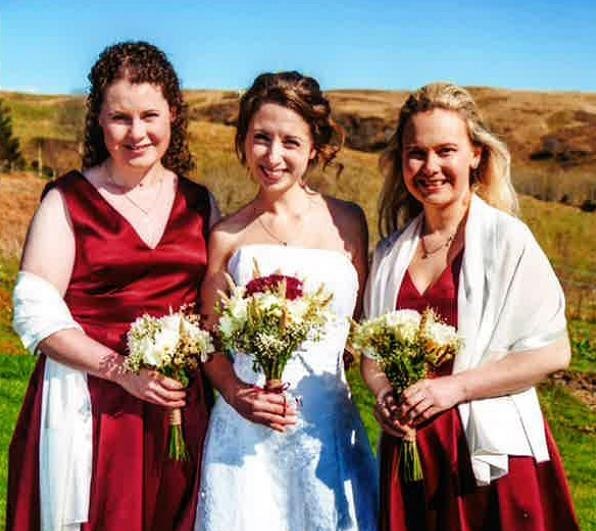 A man has appeared in court accused of causing the death of a vet on the isle of Mull.
Thomas Wainwright has been charged with death by dangerous driving after a crash near Craignure on Wednesday night.
He is also accused of failing to provide a sample of breath.
The 26-year-old, who lives in France, made no plea or declaration during the private hearing at Paisley Sheriff Court last night.
It comes after Theresa Wade, 29, died in a head-on crash involving a van and Maserati on the A849 Craignure to Fishnish road.
Wainwright was remanded in custody after the hearing, and his case was continued for further examination.
Miss Wade ran the island's only veterinary practice at Fishnish. She was travelling home from work to the Kinloch Hotel at Pennyghael, where she lived with partner Charles Pease, when the crash took place at 8.15pm.
Earlier this week, her parents and partner described her as "one of life's bright stars" and said she was delighted to have secured a job back on Mull after a spell working in Fort William.
Mr Pease said: "Theresa was one of life's bright stars that burned out all too soon.
"I feel absolutely beside myself because she was a young woman with great potential who was an exemplar for all that Mull, Oban, Argyll and even Scotland could present to the world."
She grew up on the Ross of Mull where her mother and father Mary and Trevor Wade ran Bayview Stores at Bunessan.
Her mother said: "She was very caring. She was passionate about animals and her work. She absolutely loved Mull, she was so happy to go back to Mull. She enjoyed Fort William, but going back to Mull was like a dream come true."
Mr Wade added: "She was so determined. It was her work and Mull that mattered to her rather than how much money she could make.
"She was very, very popular. She loved all animals, but horses and cats were her favourite.
"She was happy to live a simple life."
Miss Wade also leaves behind two sisters, Rosie, 26, and Louise, 24.