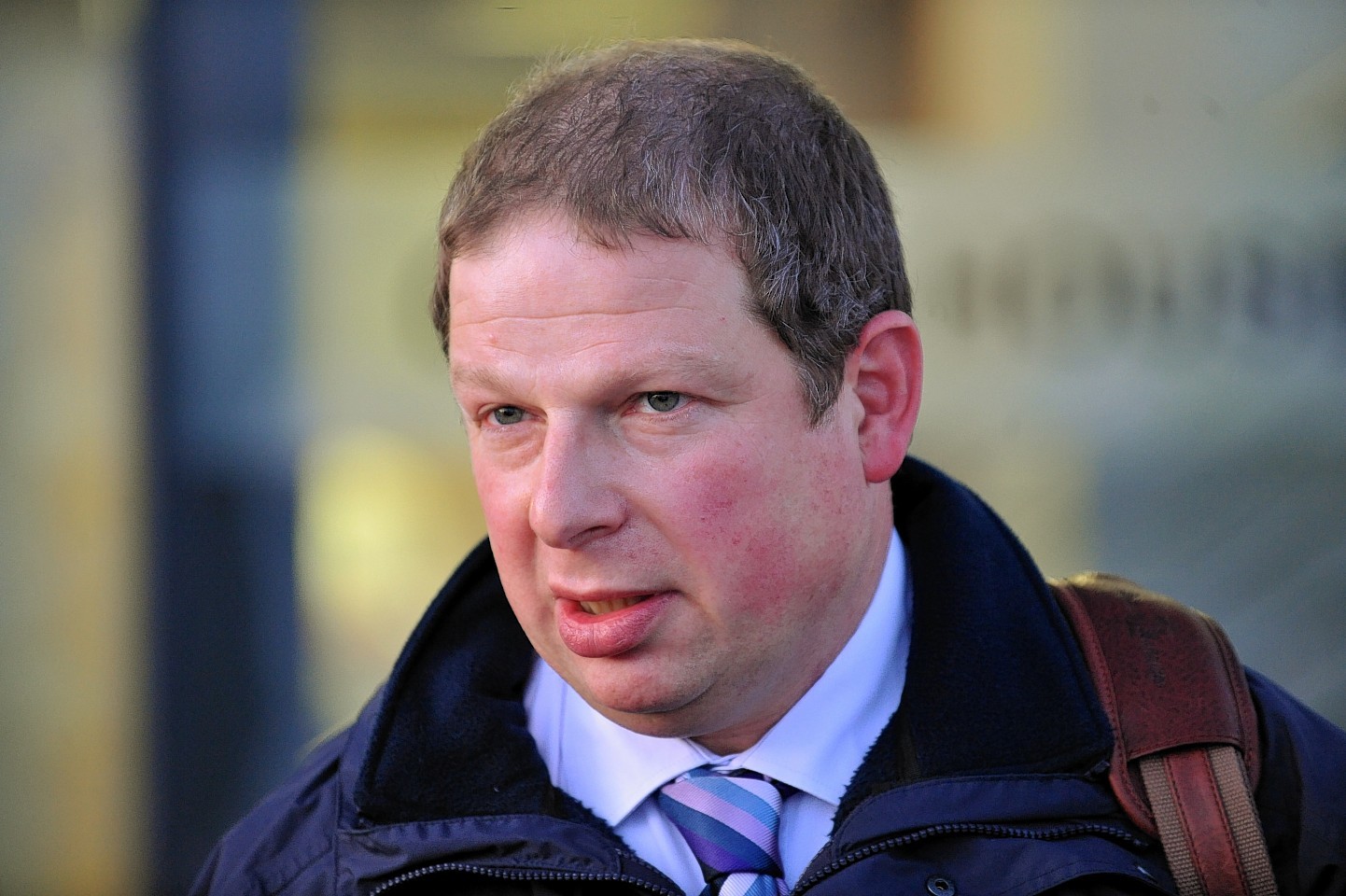 A top Highland Council official has been quizzed as the result of a probe into the authority's handling of a public artworks project costing hundreds of thousands of pounds.
Inverness area manager David Haas has been questioned at length by senior figures as part of an internal investigation into the Inverness Old Town Arts (Iota) scheme
Iota was instrumental in securing funds for controversial "streetscape" artworks in the city over several years.
Interviews by a senior officer appointed by the authority's chief executive Steve Barron followed a council audit.
Mr Haas has declined to comment publicly, but privately, councillors have offered him total support.
Sources have said it would be "grossly unfair" if he were to "carry the can" for decisions ultimately signed-off by more senior colleagues.
Some of the findings of the audit will be made public at an imminent Inverness area committee meeting.
Details of Mr Haas's role are unlikely to be made public for reasons of staff confidentiality.
The financial review covered Iota's operations for the council between 2006-12.
According to several sources, the audit unearthed alleged weaknesses in the council's governance of the spending.
Iota was at the centre of a row in 2012 over the city streetscape project.
At the time, city councillor Donnie Kerr accused the organisation of being a "quasi" council department.
He objected to colleagues' approval of a £250,000 contribution from the Inverness common good fund to pay for riverside art.
A spokeswoman for the council has confirmed that the internal audit was discussed in private at September's audit and scrutiny committee.
"A further report will be presented, in public, to a future meeting of the city committee which will refer to the internal audit report," she said.
Iota has not had an input into the inquiry because it has not had sight of the confidential audit report.
No one from Iota could be contacted.
Thomas Prag, a councillor member of the Iota advisory committee which considered the merits of proposed artworks, refused to discuss the audit inquiry, but said: "My concern is that public art is tainted.
"This is nothing to do with the value or quality of the work that's been done, which is highly regarded by most of Scotland and beyond. The governance is a separate issue and a matter for the council.
"At the end of the day, we gathered in £750,000 of funding, a large chunk from (government agency) Creative Scotland, who have been involved every step of the way and are still on board – and the projects are being delivered."
Ken Gowans, chairman of the Inverness City Arts working group which now oversees the projects, said: "There were well documented concerns regarding the council's governance and transparency of the way art projects had been managed in the past which brought about the formation of IC Arts.
"We are now delivering £750,000 worth of investment – including £305,000 from Creative Scotland – to provide a series of artworks under the banner of 'River Connections', installations which will be placed along the riverside to enhance the floodworks in due course."