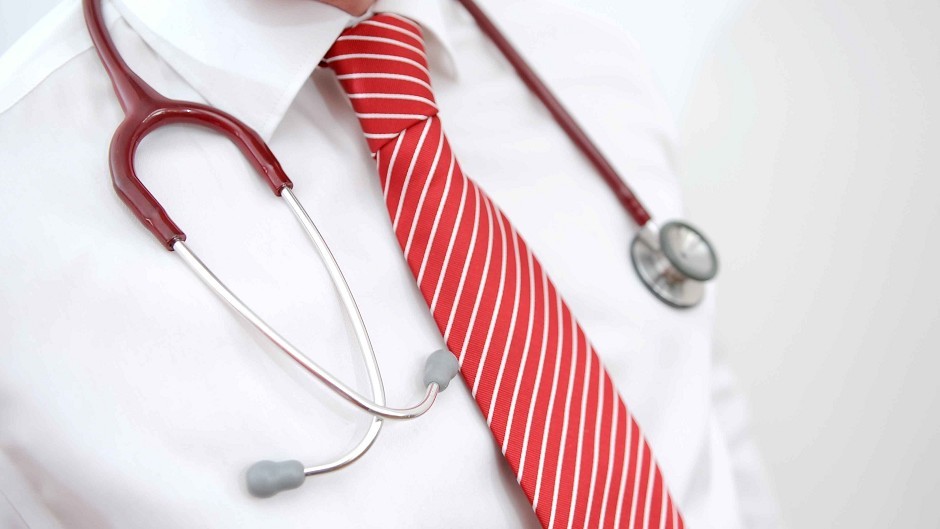 A locum consultant who worked at an Inverness hospital has been suspended by a watchdog after admitting making false entries on timesheets.
Dr Shepherd Chigwada worked as a locum speciality doctor at New Craigs Hospital between November 11, 2013 and May 2, 2014.
The Belarussian, who lives in the Manchester area, has now been suspended for 12 months. following a fitness to practice hearing in front of the Medical Practitioners Tribunal Service (MPTS).
He admitted a number of allegations, including indicating that he had completed timesheets claiming to have worked hours on January 20 and April 1 last year that he knew were inaccurate and false.
He also admitted that on March 3 last year, Dr Chigwada booked more than seven hours leave as time owed and failed to get approval from his supervising consultant.
He is said to have made a false entry in his diary stating that NHS Highland's interim clinical director had been told, and claimed time in lieu which he was not entitled to.
A further allegation states that Dr Chigwada made a false statement to the interim clinical director on April 25 last year, when he denied using a hire car – provided by the health board, outside of works between February and April.
Dr Chigwada gave evidence at the hearing, although the MPTS said he was not a "credible witness", describing him as "evasive", giving "speculative and incredible answers" to account for his actions.
He was caught out after being caught speeding at on the M6 in Cumbria, approximately 300 miles from Inverness on January 20 when he claimed to have been working.
On April 1 when he claimed to have been working he was caught speeding on the A9 near Dalwhinnie.
The hearing heard a submission on behalf of Dr Chigwada that his conduct had not impacted on patient care and that he has since apologised to NHS Highland for your behaviour.
The fitness to practice panel found that it was necessary to suspend Dr Chigwada for the maximum 12 months in order to "send a signal to the public and to the medical profession that such misconduct is entirely unacceptable and will not be tolerated".
He will be subject to a review hearing before the end of his suspension when the MPTS will consider whether to allow him to return to work.