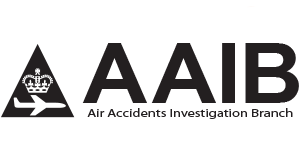 A small aircraft crashed and broke its propeller after being blown away from a runway while landing in Wester Ross.
The accident happened at 11.15am on August 13 this year at Plockton Airfield while a student pilot was at the controls.
The Ikarus C42 microlight was being used on a training flight from Broadford airfield on Skye to Plockton.
The student had handled the aircraft throughout the flight and during the final approach to Plockton.
However, as it crossed the threshold of the runway a gust of wind caused it to drift to the left over the grass.
The 59-year-old flight instructor told the student to regain the line of the runway but he did not respond quickly enough causing the plane to lose speed.
The microlight encountered more turbulence and landed heavily on the grass left of the runway and bounced.
A report published by the Air Accidents Investigation Branch (AAIB) this morning said: "At this point the instructor took control and tried to recover but yet more turbulence occurred and he was unable to prevent the aircraft from stalling and striking the ground in a right wing low altitude, breaking the propeller and the nose and right main landing gears.
"Both occupants were uninjured."
The AAIB compiled their report based on a form submitted by the flight instructor. They made no recommendations following the accident.