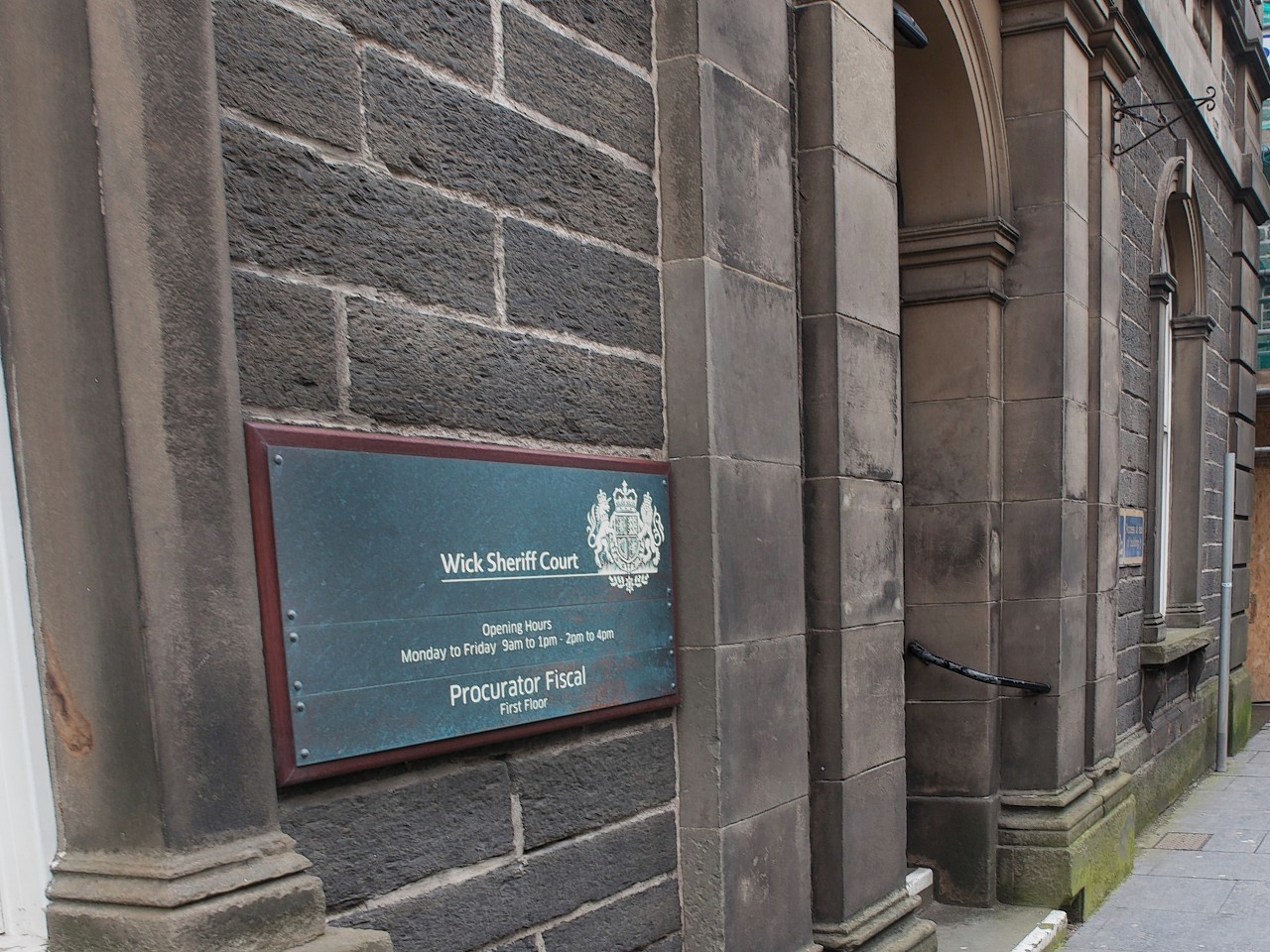 A man broke a teenager's jaw in a Highland town centre assault.
The victim Lewis Jack needed intricate surgery to reset the jaw following the vicious attack by James Lewis-Saunders, Sheriff Andrew Berry was told at Wick.
Lewis-Saunders 26, admitted charges of assault and a record, on indictment.
The attacker and victim exchanged words at a cashline machine in Cowie Lane, Thurso, on November 22, 2014.
Then Lewis-Saunders lashed out at Mr Jack repeatedly punching him, causing him to fall to the ground.
Mr Jack, 18, was initially treated at the local accident and emergency department with a swelling to his jaw. An X-ray revealed a fracture to the right-hand side.
The 18-year-old was then referred to Raigmore Hospital in Inverness for further examination where an oral surgery specialist identified limited opening of the lower jaw.
Fiscal David Barclay continued: "Treatment included orthodontic brackets and elastic traction to get the teeth into the correct position and these were left in place until January 12 at which point Mr Jack was noted to be healing well."
Mr Barclay added that the jaw healed without any adverse affect to its biting mechanism -sometimes an issue with fractures in that particular area.
The court was told that two other men Ian McPhee-Campbell, 45, and Liam Forbes, 18, were assaulted by the accused when they tried to intervene in the incident
Sheriff Berry also heard that Lewis-Saunders was traced to a Thurso nightclub following the incident.
It was stated that when interviewed by the police, Lewis-Saunders told them that he had limited recollection of the incident because of the drink he had consumed.
Fiscal Mr Barclay said: "He did say he was having flash-backs, indicating he had been involved in a fight and could recall punching two males."
Lewis-Saunders, of Torranreach, Mid Clyth, was ordered to carry out 300 hours unpaid work in the community.
He was also ordered to pay compensation of £1000 to Mr Jack, £200 to Mr Campbell and £100 to Mr Forbes.