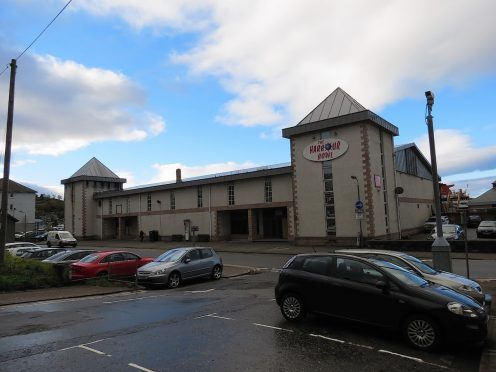 Premier Inn has plans to bring its budget hotel chain to Oban and demolish an eyesore building along the front.
The company is seeking planning permission to knock down the former Harbour Bowl bowling alley on Shore Street and build an 81-bedroom hotel and restaurant in its place.
Whitbread, which owns Premier Inn and Costa Coffee, has lodged a planning application with Argyll and Bute Council.
In the planning statement Imc Architects write: "The proposal is for the demolition of the former bowling alley building and clearance of the site to enable the construction of the proposed 81 bedroom hotel and its associated facilities.
"The hotel will take the form of a four storey building of contemporary design. The building will be set back from the street in order to enable a landscape buffer to be incorporated into the site layout. The restaurant will accommodate 78 covers and is primarily for the use of hotel guests."
Marri Malloy, chairwoman of Oban Community Council, said: "We put it round the community council and everybody likes it. It is a budget hotel, which we don't have in Oban. Some of the hotels are quite expensive, especially if you have children.
"We thought it might encourage more families to come for holidays. You have to try to suit everybody, not just couples with plenty of money. There are no objections from the community council. I feel it will be great for the town if we get it.
"Demolishing the old Harbour Bowl building is going to be the best news I have heard in a while. It is an eyesore and it will make a big difference to that part of the town."
Andrew Spence, chairman of BID4Oban, the local Business Improvement District company, said: "I think that this demonstrates that there is a confidence in the local area and in Oban as a destination.
"Any new business coming into the town is good news and it is going to fill a horrible gap site."
If granted planning permission, it will be the first large hotel to be built in the seaside town for a considerable number of years.