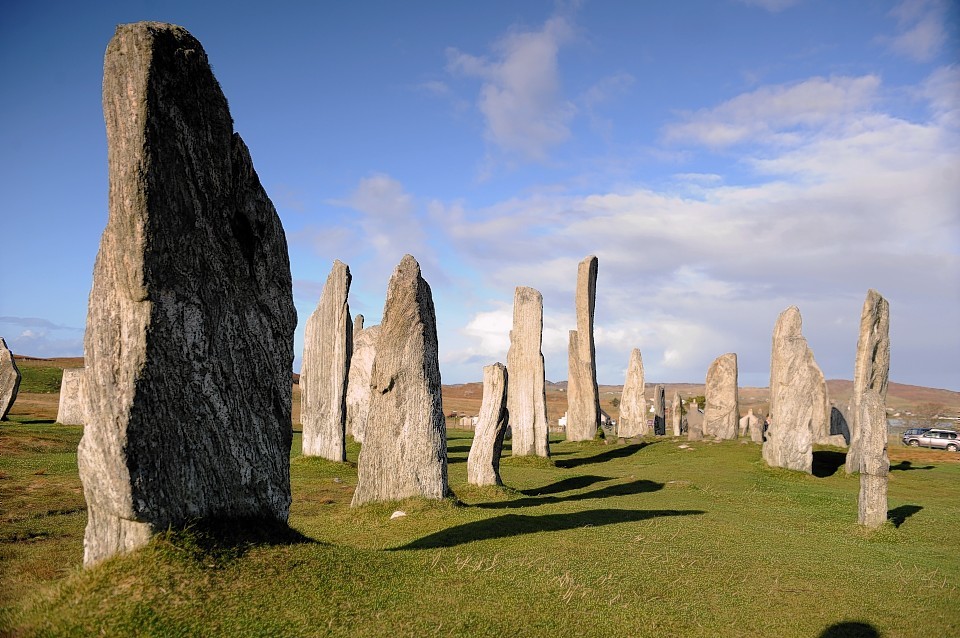 It is what is known as the Brave effect – and it is coming to a visitor attraction near you.
The festive television premiere of the hugely successful animated film could bring a visitor boost to two attractions in the new year, according to VisitScotland.
The Oscar-winning Disney-Pixar film Brave is set to showcase the Callanish standing stones in the Western Isles and Aberdeenshire's Dunnottar Castle in a prime-time slot.
The 2012 animation, starring Kelly Macdonald, Emma Thompson and Billy Connolly, will be screened immediately following the Queen's Speech, a slot which traditionally attracts millions of viewers.
During production, animators visited Callanish on Lewis which served as the template for a set of magical standing stones encountered by lead character Merida during the film.
They also visited Dunnottar Castle near Stonehaven which inspired the princess's clifftop home of Dunbroch.
The castle has had previous brushes with Hollywood, having stood in for Elsinore in a 1990 adaptation of Hamlet.
Management at both sites and bosses at VisitScotland are hopeful that the prime-time screening will be a boost to visitor numbers.
Angus Mackenzie, manager of the Callanish Stones Visitor Centre, said: "There's no doubt that the Callanish Stones were brought more into the public consciousness following the release of Brave.
"Even if just a fraction of the people who sit down to enjoy the film on Christmas Day decide to come and explore the Callanish Stones then that's great news for us."
Jim Wands, custodian at Dunnottar Castle, added: "Our visitor numbers are going up year-on-year.
"We had nearly 90,000 visitors in the 2014-2015 period and we are on target for 2016. It's always great to see how filmmakers re-imagine our beautiful castle.
"The Christmas Day screening of Brave is a great way of introducing the film to new audiences and we hope it will inspire some of them to visit Dunnottar."
VisitScotland initially teamed up with Disney to promote tourism off the back of Brave in 2012 – a campaign which is estimated to have boosted the Scottish economy by about £120million.
VisitScotland chairman Mike Cantlay said: "We are delighted to see that BBC1 is screening Brave in such a prime slot on Christmas Day.
"Inspired by our stunning landscapes and some of our most iconic locations, it really is the perfect family movie. Set-jetting is a hugely popular past time and I'm sure that watching this fantastic adventure unfold from the comfort of their sofas on 25 December will inspire families to come and explore the real Scotland for themselves."