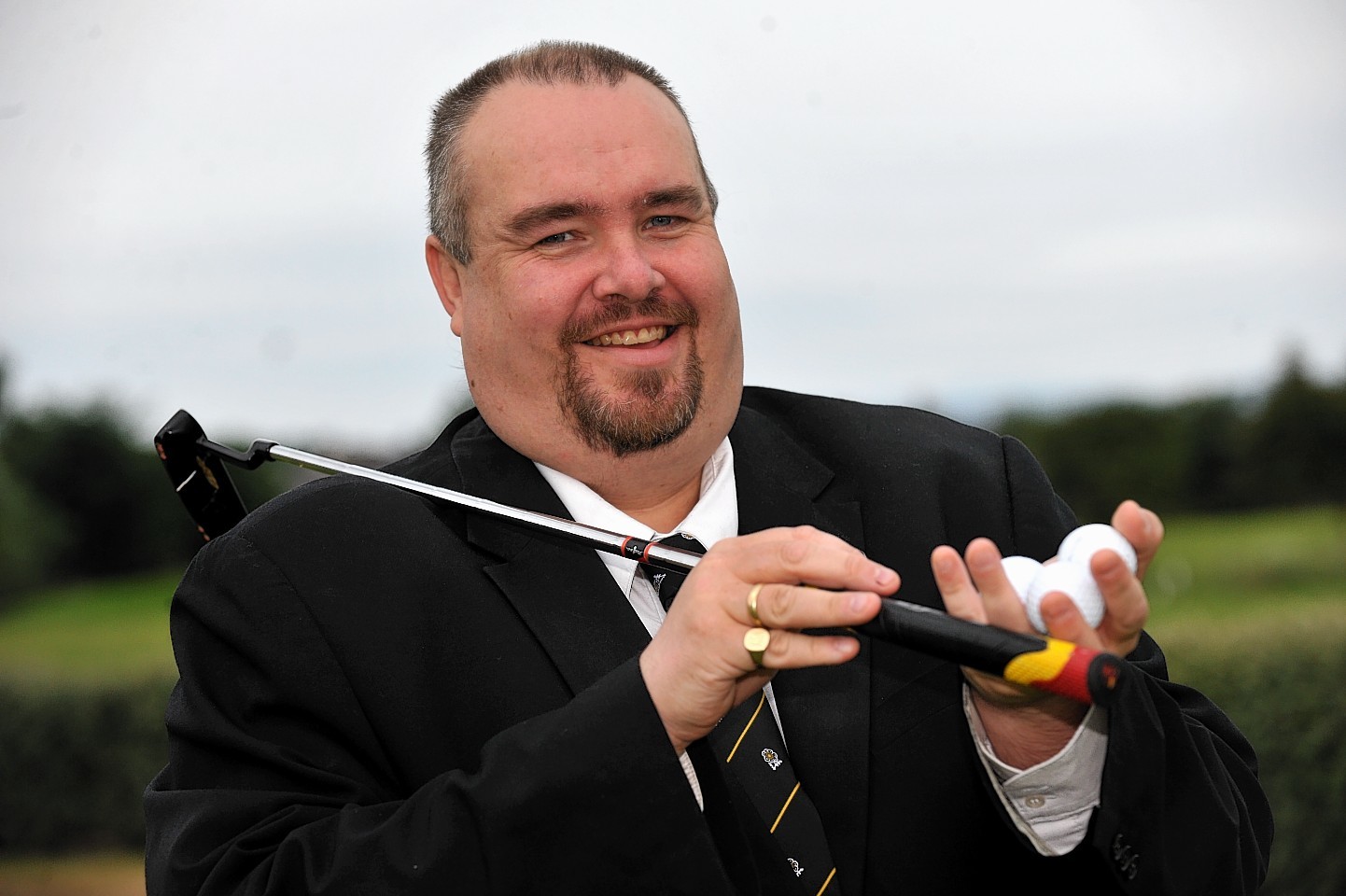 Tributes have been paid to a golfing stalwart who was found dead in his Highland home.
Robin Macpherson, known as Rob, was the golfing chairman at British Universities and Colleges Sport (BUCS) and was responsible for organising all Scottish, British and European student competitions.
The 45-year-old Dornoch man was previously the course leader of the UHI's Golf Management degree in the town, and later took on a wider role of subject network leader for business and leisure at the institution.
During his lifetime he earned a total of three degrees, one each from Edinburgh Napier University and the University of Aberdeen, and a Phd in Scottish History from the University of Edinburgh.
Stirling University graduate Hannah McCook, 22, of Nethybridge, knew Mr Macpherson well through her time playing golf with the Scottish and British ladies university teams at home and abroad.
Yesterday she said: "When I heard the news I started crying straight away. He had done lots for me and every student that played golf. If it was not for Rob, the level of student golf in Scotland would not be the same. He was great fun and always told us to enjoy our golf. He was also probably the cleverest man I knew.
"This July I was with Rob in South Korea at the World University Games. He was also there when I played in the World University Golf Championships in the Czech Republic and Switzerland."
Former UHI Golf Management student at Dornoch, Jamie Marshall, said: "The man was a legend. He taught us about golf history in a way which made it really sink in. He helped me out through my time as a student. He was a big inspiration to us with our studies and our social lives in a quiet town.
"He will be sorely missed. He made many memories that will never be forgotten and we all owe a lot to the big man."
Police said yesterday that Mr Macpherson's death was not being treated as suspicious and gave no definite cause, but it is understood that it could be medically related.
Mr Macpherson's body was discovered inside his flat in Dornoch Square on Tuesday morning after police had been made aware by an employee at a neighbouring pub.
A friend of Mr Macpherson's got in touch with golf coach at Stirling University to say he had not heard from him in three days, and the coach himself contacted the pub.
Neil Hampton, Royal Dornoch Golf Club manager, paid tribute to Mr Macpherson for his passion for golf and his contribution to golf in the Highlands. He added: "The golf club is obviously stunned by the news and it's a huge loss to the game of golf and the work he did, and for it to happen at this time of year makes it worse."