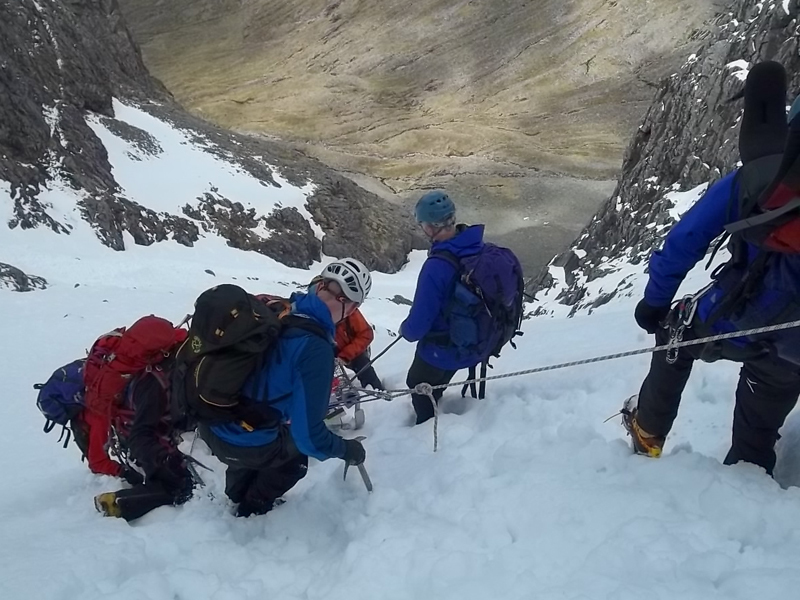 A perfect mobile phone signal near the summit of one of Scotland's highest peaks enabled a mountain rescue team to reach a stranded walker yesterday with relative ease.
The man, who is in his mid 40s, managed to contact police who alerted the Glen Coe team in Lochaber.
He had ventured out alone on 3,106ft (947m) Sgorr Bhan, near Ballachulish.
Rescuers later learned that the walker had suffered a hillside fall in recent years and had possibly lost some of his previous confidence while making his descent.
Police received his call at 11.24am.
Visibility in the area was good and the man found shelter while awaiting help.
The five-man Glen Coe team successfully reached him on foot, below cloud level at a height of about 2,296ft (700m).
Glen Coe Mountain Rescue Team leader Andy Nelson said: "The chap was just a wee bit stuck. We got him down fine.
"He was on a scrambly section of the Schoolhouse Ridge and had tried to avoid the tricky step and in doing so he managed to get himself onto probably worse terrain.
"Having suffered a fall a couple of years ago, I think he had just got himself into a bit of a pickle.
"He was embarrassed but very grateful."