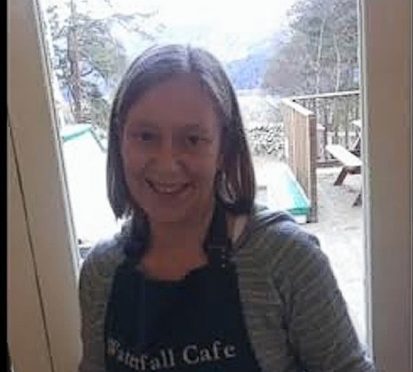 A couple are facing the "sickening" prospect of paying compensation to a waitress convicted of stealing from the till at their cafe.
Anne Read was caught on camera taking £60 from the cash register at the eaterie and shop at Foyers on Loch Ness-side.
She was sacked from the Waterfall Cafe on the spot – and admitted the theft when the case went to court.
But now the 43-year-old is taking cafe owners Jan and Simon Hargraves to an employment tribunal seeking £2,000 – including £1,100 in holiday pay.
Her case will be heard in Inverness next month.
Last night, Mrs Hargreaves said she could not believe Read had stolen from them, or that she was now seeking compensation.
The 55-year-old said: "If we have to pay her anything that will make us quite sick.
"I think that if someone is convicted of stealing from you the right to holiday pay should be negated.
"It's a sick feeling. It rips the guts out of what you're doing. It's the total unbelief that someone you've known for five years can do that to you.
"But if the tribunal say we have to pay her, we'll have to do it."
Read, who still lives in Foyers, started work at the Waterfall Cafe in February 2014 but was sacked on the spot in May last year after CCTV pictures showed her taking the money
Read at first tried to deny the theft but pleaded guilty at Inverness Sheriff Court in November.
She was ordered to carry out 100 hours of unpaid work as part of a community payback order.
But even while the court case was looming, Read hit her former employees with a demand for holiday pay.
When they refused, she started an employment tribunal case for unpaid holiday entitlement worth £1,118.13, a further £795.20 for failure to be given a written contract, and £230 for the tribunal fee.
The Hargreaves say Read had a verbal contract of employment and a supporting letter.
They say she failed to organise any holidays in 2014, knowing she could not carry over her entitlement and that her 2015 holiday pay was void as she was sacked for gross misconduct.
Last night, Read said: "If I didn't have a right to do it I wouldn't be able to do it would I? I have paid for everything I've done.
"I got so angry. I was always wrong, I was never right. Something inside me just snapped.
"I have paid for what I've done. I'm a stupid little 43-year old who made a stupid mistake. I'm not a career criminal."