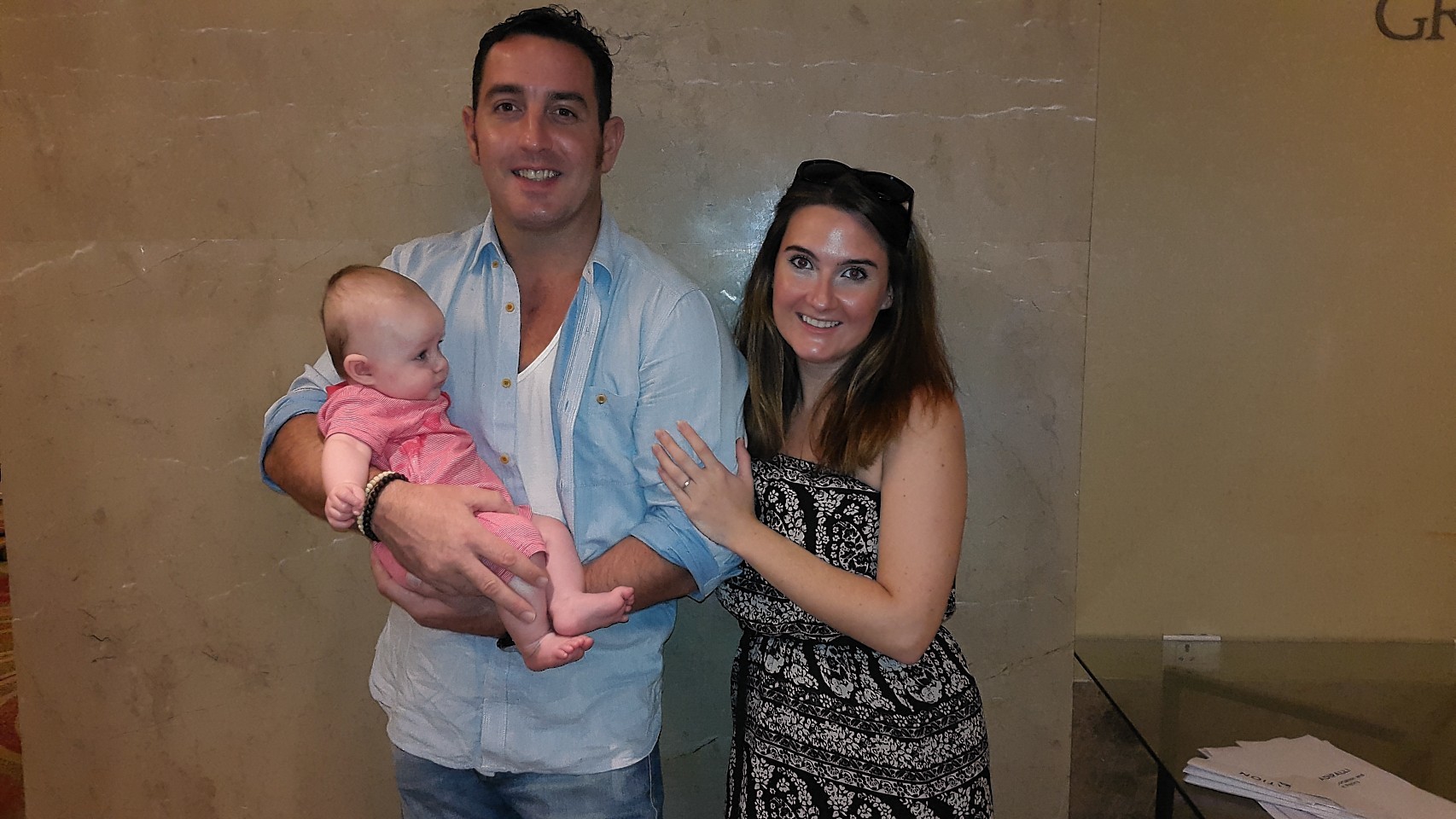 The distraught family of an Argyll man jailed for five years in India have accused the authorities in the sub-continent of making him a "scapegoat".
Former soldier Billy Irving was arrested while working on an anti-piracy vessel for an American firm.
The new dad had been hoping to come back to Scotland soon to be with his wife and child.
But he and more than 30 of his crewmates were given the devastating news yesterday that they were going to prison on illegal weapons charges.
Last night, his furious father claimed his son was the victim of a witchhunt.
They now have 90 days to appeal, after Mr Irving, from Connel, near Oban, and five other British former soldiers were found guilty.
They were working as anti-piracy security guards on a US-owned ship when they were all detained in October 2013.
The charges had been dropped, but the Indian authorities appealed against the decision and have now won their case.
A court in the state of Tamil Nadu upheld a claim that the vessel was not properly licensed.
Mr Irving's father, Jim, said last night: "I am totally disgusted with everybody. It is quite emotional here at the moment with his mother.
"His fiancee is on Skype, crying, the baby is crying.
"I just can't understand how they came to the decision they came to.
"To me it has been a total witchhunt. These 35 guys have been made scapegoats for somebody.
"I have the statements from the court, the arguments from both sides. There is no way these men are guilty.
"I am an ex police officer, I know about court and this was not a court. It is a kangaroo court. I am angry with the whole world, particularly the British Government."
Billy Irving posted on social media minutes after hearing the verdict.
He said: "All weapon licenses were given into court (originals), all ship certificates were given to court, all passports and seaman books, everything was given and the judge has told us we are guilty and we are going straight to prison for five years.
"Thank you all for your support. I won't have any comms soon as we are about to be taken away. I still don't know what is going on, I have been told we didn't prove we were an anti piracy company."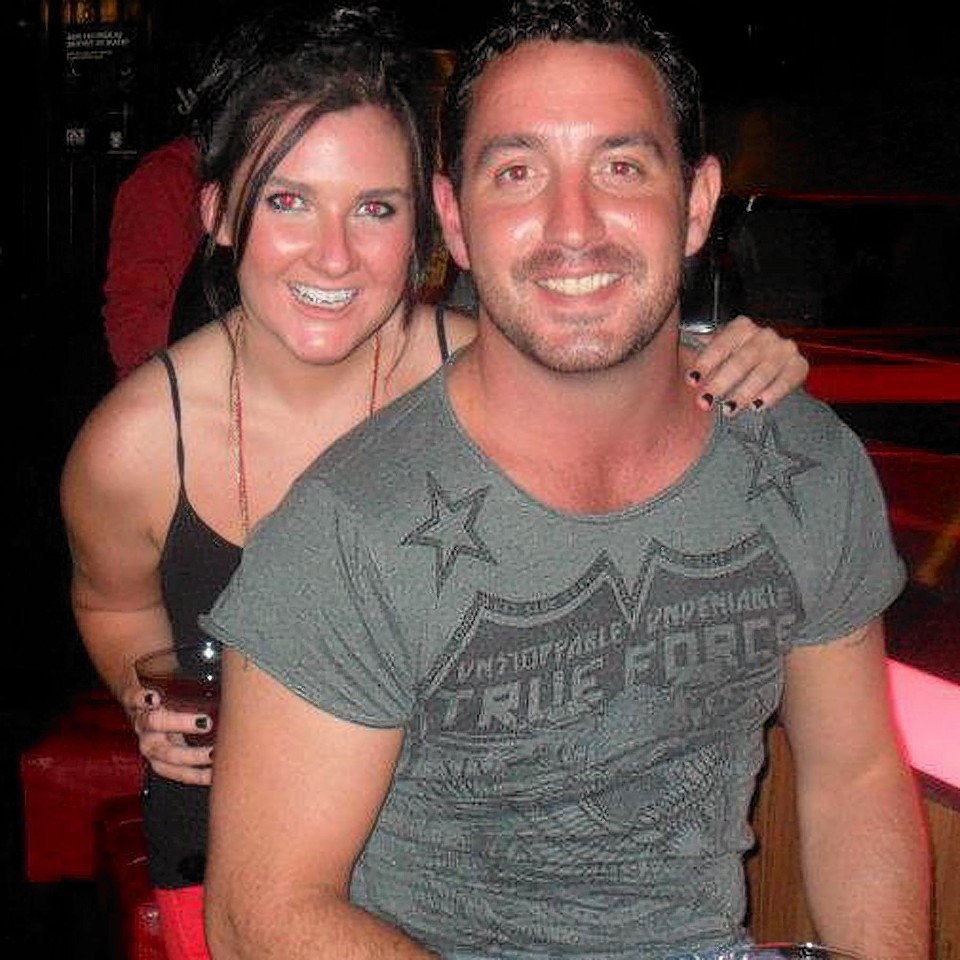 Mr Irving became a father last year after his partner Yvonne MacHugh visited him in India when the original charges were quashed.
But the Indian prosecutor appealed the decision and he was unable to leave the country while awaiting trial.
Miss MacHugh said: "After two long years of fighting to get my partner Billy home I'm devastated with today's verdict. For the next five years our son won't have a father at home.
"Billy has passed on to me all of the evidence that we couldn't mention while the trial was going on. I intend to release this to the media so that the public can see that the boys did nothing wrong, that everything was legal and that this has been a miscarriage of justice.
"Nearly 300,000 people have signed my petition calling for the UK Government to help bring the boys home. I want to know what (Prime Minister) David Cameron is going to do – will he get these boys home or let these six ex-British soldiers, who gave so much to our country, spend five years in an Indian prison for something they didn't do?"
Brendan O'Hara, SNP MP for Argyll and Bute, said: "This morning I met the Foreign Office minister Hugo Swire to discuss this terrible situation and to see what further action the UK Government plan to take in light of this verdict and sentence.
"I understand the men will make an immediate application for bail and that they will also be appealing this verdict. I sincerely hope they will be successful in both of these."
Highlands and Islands Conservative MSP Jamie McGrigor said: "This is obviously very worrying news for these men and their families and I have deep concern about their welfare."
A Foreign and Commonwealth Office spokesman said: "Our staff in India and the UK have been in close contact with all six men since their arrest to provide support to them and their families, including attending court.
"Ministers have also raised this case at the highest levels, pressing for delays to be resolved.
"We recognise what a difficult time this is for those involved. There is now a 90-day window to appeal and we will continue to provide consular assistance. However, we cannot interfere in another country's judicial process."
Return to "hellhole" prison
Mr Irving and his colleagues have been taken to Palayamokotti Prison, the "hellhole" jail they were first sent to in 2013.
They spent six months there before being released on bail in April 2014.
At the time Mr Irving's father, Jim Irving, described the prison as a "hellhole".
The men, who were held four to a 10ft by 14ft cell, suffered terrible sickness during their time in the squalid conditions.
The International Organisation of Masters, Mates and Pilots (MMP) said the crewmen and guards were being subjected to "inhumane" conditions in prison.
Spokesman Captain James Staples said they were "deprived of proper medical treatment, bathing facilities and adequate food".