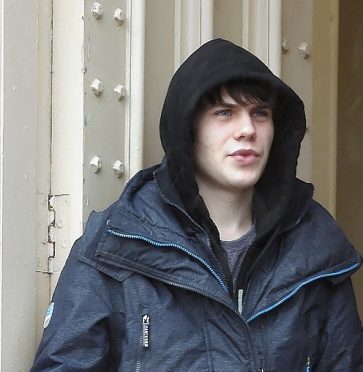 A disgruntled drinker looking for a nightcap caused mayhem after breaking into a Highland pub.
Thomas Marello took a taxi from Inverness to the Dores Inn on the banks of Loch Ness in the early hours – hoping it would still be open.
But when he discovered it was closed, he broke in, stole drink and lit a bonfire in the grounds. He also left all the beer taps running.
The 20-year-old, of 2 Fir Place, Culloden, appeared at Inverness Sheriff Court for sentence, having previously admitted two charges.
He was given a community payback order, which includes 200 hours of unpaid work and a nighttime curfew.
He admitted breaking into the pub on March 21 last year and stealing a quantity of alcohol, cash from a till, a set of keys and various soft drinks and foods.
He also admitted maliciously leaving the beer taps on, causing the loss of a large quantity of stock and causing extensive damage to the property and setting a fire outside the building.
Fiscal depute Stewart Maciver said Marello and 23-year-old Aaron Taylor had been dropped off by a taxi driver at the Dores Inn around 1.30am.
The pub was closed and had been locked, although there was a problem with the alarm system.
Around 4.30am a witness crossing the road near the inn heard "loud banging noises" which he believed was someone trying to break in.
Police later found what they described as a "bonfire in the car park", with spirits and wine nearby which had come from inside.
Taylor was also found in the area and Mr Maciver said he "effectively incriminated" Marello.
The fiscal told Sheriff David Sutherland that officers found the door "wide open" and various beer pumps inside had been left on and allowed to flow.
Damage was also caused to the pub's CCTV system.
Marello turned himself in to police the following evening, although he made no comment when interviewed.
His agent, solicitor Duncan Henderson, said his client was studying at college and had "reconciled" with his family in recent times.
He said Marello had "always accepted his guilt" and had told him that "not a lot of force was used" to enter the pub in what was a "disorganised and opportunistic" crime.
Sheriff Sutherland sentenced Marello to a two-year supervision order, 200 hours of unpaid work and a restriction of liberty order between 8pm-6am for the next year.
The sheriff added: "You know if you breach this you will be jailed."