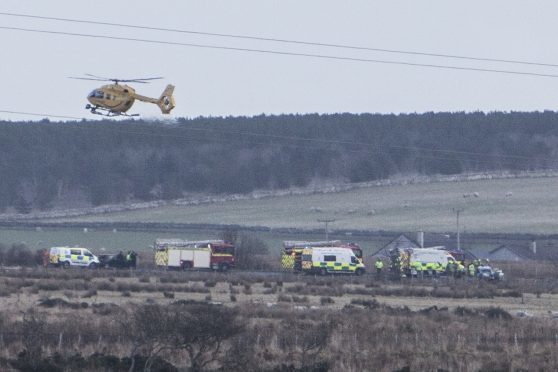 A 75-year-old casualty of a serious crash on the A9 in Caithness on Thursday afternoon has made a steady overnight improvement at Raigmore Hospital.
The pensioner was airlifted to Inverness with what were described as "life-threatening injuries" following the collision involving his car and a lorry near the Georgemas rail bridge in Caithness.
Firefighters spent more than an hour freeing him from the wreckage of his vehicle.
A police spokesman said the man was in a "stable, but serious" condition.