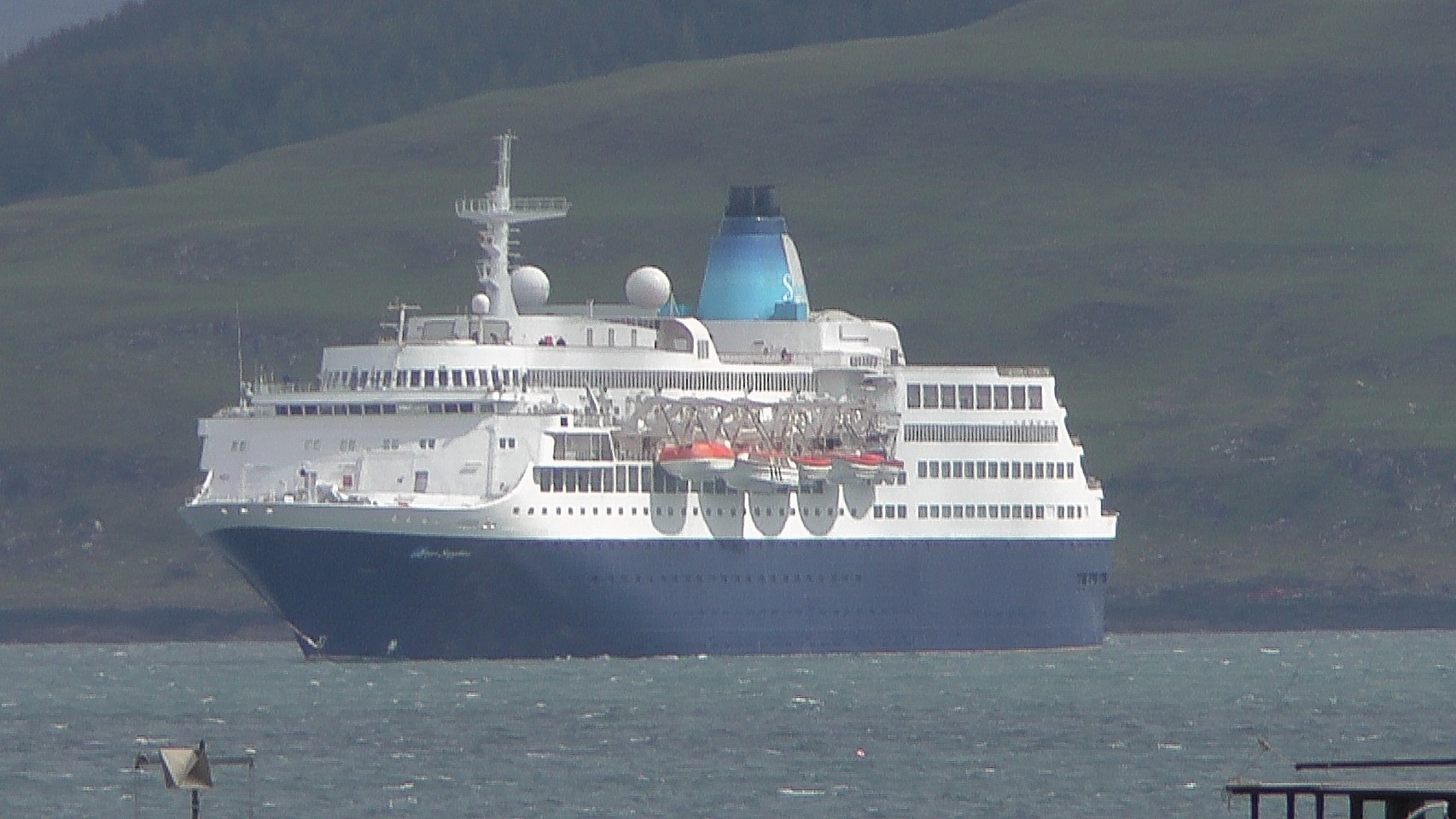 A cruise liner carrying more than 1,000 people has been crippled by fire off the west coast.
The 10-deck Saga Saphire lost main power in the Sound of Mull and was forced to drop anchor while repairs were carried out.
Tobermory lifeboat stood by for a time, but was not required.
The crew of the Saga Sapphire called for assistance at about 10.40am.
A spokeswoman for Stornoway Coastguard said: "We received a pan-pan call saying they had a small fire in the main switchboard room, which had been taken care of and put out.
"They lost the electrical supply and were blacked out for a while before they got the emergency generators up and running."
She explained that a pan-pan call was less serious than a mayday call.
They are used for urgent situations that are not immediately life-threatening, but require assistance.
The ship, which was heading for Grangemouth on a round Britain cruise, was at the north end of the Sound of Mull between Tobermory and the mainland when the fire broke out.
All passengers and crew remained on board.
The 37,300-ton vessel anchored off Tobermory while repairs were carried out.
A spokeswoman for Tobermory Lifeboat said: "The lifeboat was at immediate readiness to go out to the cruise ship, but it was not required.
"We received the pager call at 11.30am and were stood down about an hour later when were told the matter had been resolved."
Paul Green, director of communications for Saga, confirmed there were 1,008 people on board, including 589 passengers.
He yesterday said: "There was a small electrical fire in the engine room on the Saga Sapphire at 10am on May 16. This was quickly and professionally dealt with by the crew.
"The ship is currently anchored, in fine weather, off the Isle of Mull whilst the damaged electrical panel is repaired and tested.
"Our priority is always to make sure our passengers and crew are safe and well."