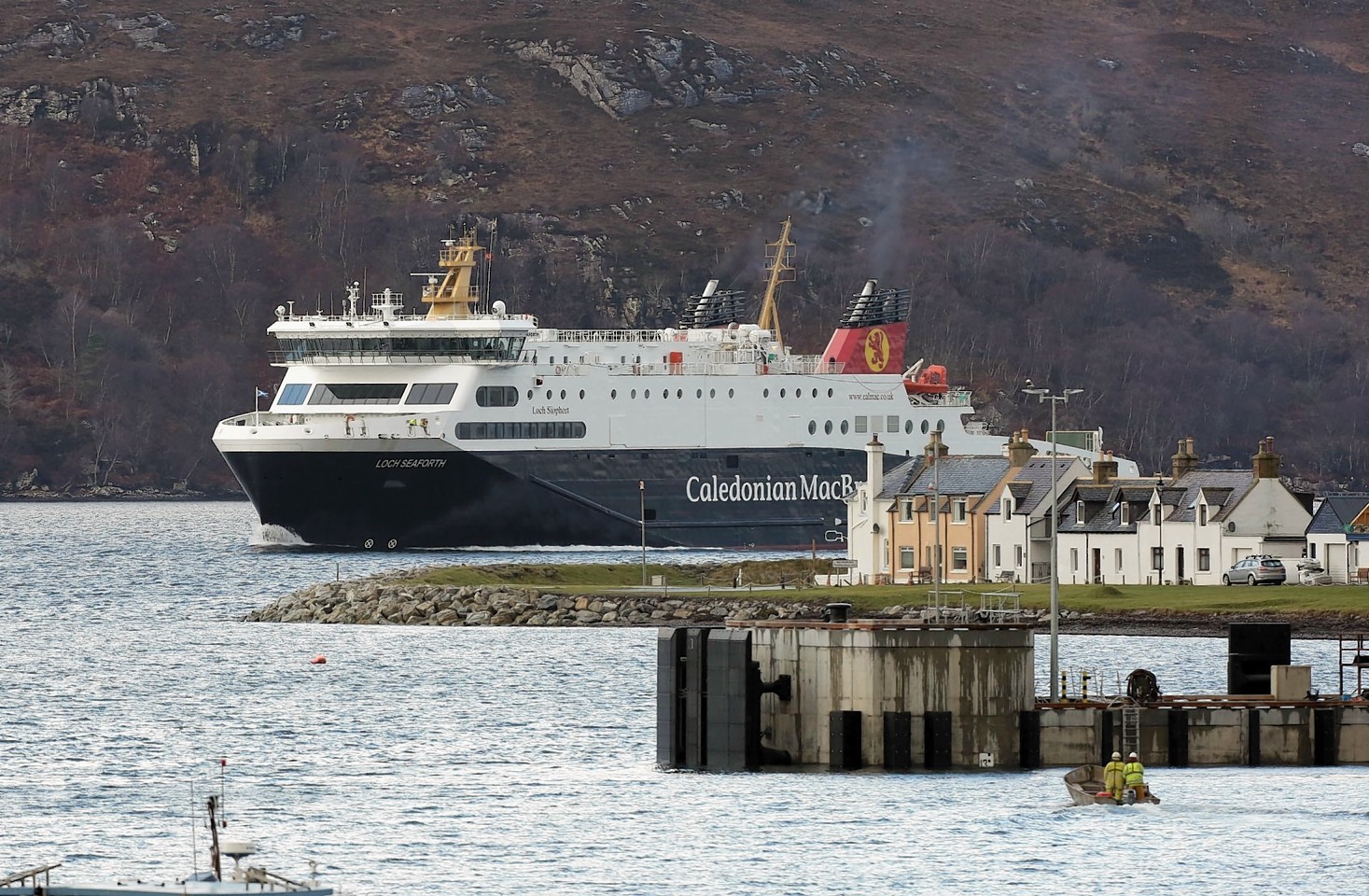 A year after it began taking its first passengers, the new £42m hi-tech ferry for the main Outer Hebrides route has been unable to get its wi-fi to work.
The MV Loch Seaforth, built for the Stornoway to Ullapool route, is the largest ship in the CalMac fleet and the most advanced. It boasts more than 40 CCTV cameras and state-of-the-art electronics.
When it was launched, it was said it would have wi-fi to keep passengers connected on the two-and-a-half hour crossing.
But now the company has admitted that after a year in service, it has been unable to get the ship's passenger internet to work.
A spokesman for CalMac said there have been "unforeseen technical complications" with the installation of wi-fi on the MV Loch Seaforth and it was working to resolve them "as soon as possible."
"Installing wi-fi on the MV Loch Seaforth continues to be a priority in the roll out of wireless connectivity across our fleet and the ports we operate from," he said.
"The current delay is out-with our control as wireless connectivity on the vessel is dependent on critical communications links being put in place by a national telecoms provider. We are currently exploring ways of helping to make this happen as soon as possible."
The ferry has capacity for 700 passengers, 143 cars or 20 commercial vehicles.
It was named after a mail boat that sailed between Lewis and the Scottish mainland from the 1940s until the 1970s.
The new 380-feet Roll On Roll Off vehicle passenger ferry is capable of operating 24 hours a day.