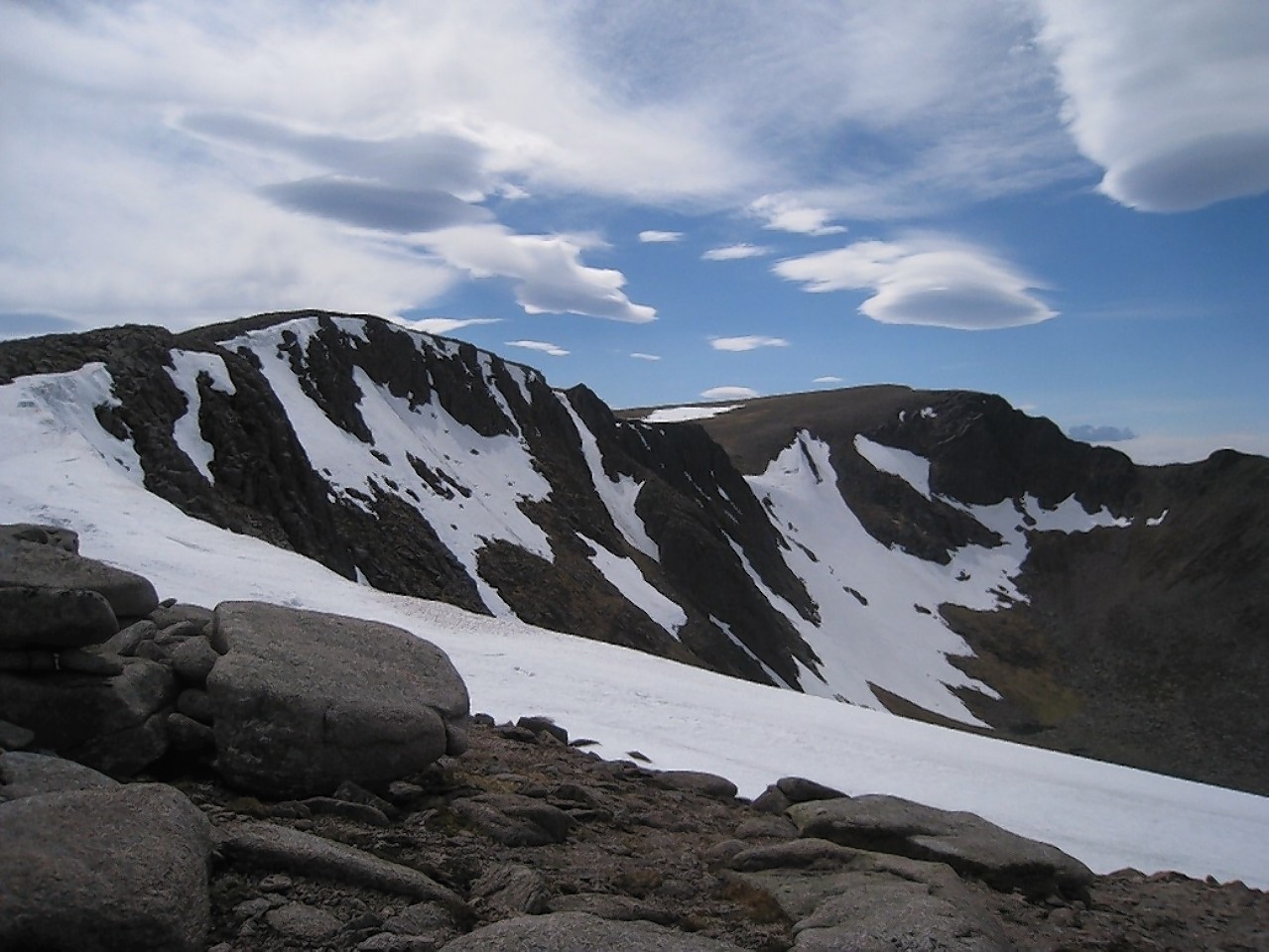 A climber has been airlifted from the Cairngorms with a suspected broken ankle after suffering a fall.
The man was climbing with a partner when he fell about 10ft while climbing the Mess of Pottage route in Coire an t-Sneachda in the range's Northern Corries.
He was lowered down to safety by his climbing partner before being recovered by search helicopter Rescue 951 and flown to Raigmore Hospital.
A staff member from Glenmore Lodge was in the area at the time of the fall, while members of Cairngorm Mountain Rescue Team also made their way to the scene of the incident, which happened at about 1pm.
Cairngorm MRT leader leader Willie Anderson praised the helicopter crew for their work in rescuing the casualty.
He said: "It was quite an amazing response time from them, I'm honestly really impressed.
"I'm not sure if they were already in the air or something because it was quite amazing how quickly they were able to arrive."
A police spokesman confirmed that the man had suffered a suspected broken ankle and was to receive treatment in hospital.