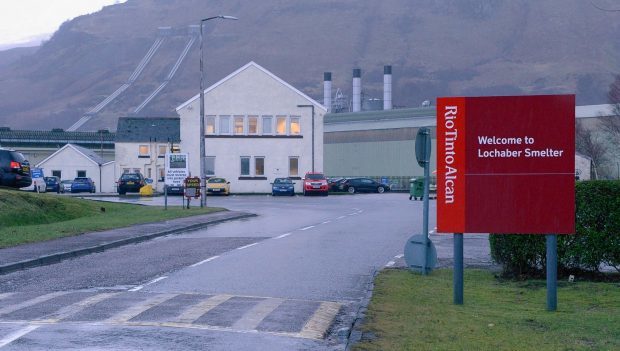 Bosses at mining giant Rio Tinto have met north politicians over fears the firm could shut down its operations in Lochaber.
MSPs from different parties held talks with the senior figures from the London-based company at Holyrood this week as it conducts a "strategic review" of its operations.
Rio Tinto announced last month that the future of its Alcan aluminium plant and hydro-electric power stations in Fort William and Kinlochleven would be considered as part of the review.
The smelter – which is the last of its kind in the UK and dates back to the 1920s – employs about 170 people directly, as well as supporting about 400 workers in supply chains.
It is estimated to contribute more than £8million a year to the Highland economy.
Labour MSPs Rhoda Grant and David Stewart, who represent the Highlands and islands, have met the plant's union shop stewards and are due to have talks with company bosses at the Scottish Parliament today.
Mrs Grant said: "We wholeheartedly support the continuation of the plant in Lochaber, despite problems elsewhere in the industry. It is one of the biggest private employers in the Highlands and historically is a solid part of the economy," she said.
"We will be keeping a close track on what is happening there and realise this is a difficult time for all employees who are awaiting the outcome of the review."
Mr Stewart added: "It was good to meet shop stewards and discuss the situation face-to-face at the weekend. The issue is not just about retaining smelter jobs in the area, it is about the effect on sub-contractors and suppliers."
On Monday, independent Highlands and islands MSP John Finnie met Rio Tinto senior Vice President Pierre Chenard, Vice President Patrick Tobin, and smelter general manager Brian King.
He said: "Like every other listed company, Rio Tinto's has an obligation is to its shareholders.  However, I impressed on them the very significant social responsibility the company has to Lochaber and the loyal, efficient workforce it has there."
He added: "Lochaber needs the smelter and I'd like to think that, notwithstanding the global challenges around aluminium, Rio Tinto needs Lochaber.
"I know it's a difficult ask, but I trust everyone can be patient and let this review run its course."