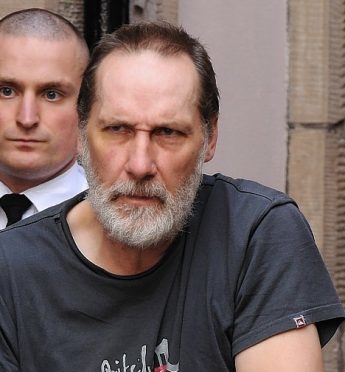 The operator of a north animal refuge has spoken of her horror after it emerged a man banned for life from owning dogs had seven rottweilers in his care when he died.
Andrew Hammond was jailed and banned from keeping animals in 2011 after he was was found guilty of allowing his pack of German Shepherds to attack and kill a labrador and injure its owner in Lochcarron.
Hammond was living in a van in the Wester Ross village at the time and Dingwall Sheriff Court heard at the time that he had "howled like a wolf" to call his dogs in front of a police officer.
He was found guilty after a seven-day trial of an offence under the Dangerous Dogs Act, assaulting four police officers and violently resisting arrest.
It has since emerged that Hammond, who was staying in Aultbea, had two adult rottweilers and five pups when he was taken into hospital about three weeks ago.
He died a few days after his hospital admission.
The dogs have since been taken into the care of Iona Nicol at Munlochy Animal Aid in the Black Isle.
She had previously rehabilitated and rehomed the German Shepherds after Hammond was initially arrested.
She has now rehomed the two adult rottweilers and one of the puppies.
But she out at the fact Hammond had been able to take in new dogs despite his ban.
She said: "I'm just disgusted an horrified by the whole thing.
"It makes a complete fool of the whole process of putting him though the courts. What's the point if he can just carry on like before?"
Scottish SPCA chief superintendent Mike Flynn said: "The public are our eyes and ears when it comes to reporting people who are breaching their bans on keeping animals, which is why we try publicise as many of our court case results as possible.
"Ban breaches are considered very serious offences by the courts and if anyone has any information they should contact our animal helpline on 03000 999 999."
A police spokesman said there was "no requirement" for checks to be carried out by officers unless there was "specific information" to suggest Hammond was keeping dogs.
At the 2011 trial, the court heard that three of Hammond's dogs out of a pack of six had attacked three-year-old labrador Trixie and her owner Peter Munro.