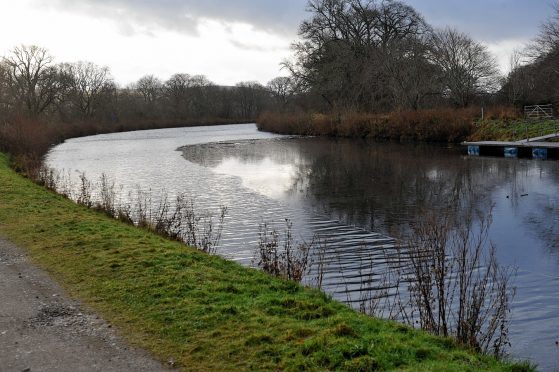 The Highland capital is hoping to trump the likes of New York, Milan and Montreal by hosting the "best ever" World Canals Conference later this year.
Organisers of the prestigious event yesterday unveiled a list of "world renowned" speakers for the five day event in September.
More than 150 delegates from around 20 countries are expected to attend the conference at Eden Court, not far from the banks of the Caledonian Canal.
It is hoped that the event could inject £300,000 into the local economy.
Speakers will include Jonathan Chambers from the British Geographical Survey, Professor Mark Horton, the presenter of BBC's Coast programme, Steven Mithin, deputy vice chancellor and professor of archaeology at University of Reading, and Professor Bruce Prideaux of Central Queensland University.
Steve Dunlop, Chief Executive of Scottish Canals, said: "We're absolutely thrilled to be hosting the 2016 World Canals Conference and it's shaping up to be the best yet, with a host of world-renowned speakers set to join us amidst the myth and majesty of the Scottish Highlands in September.
"From Panama to Paris, there are a huge number of innovative projects taking place on canals all over the globe and waterways continue to play a vital role in the communities that line their banks.
"The World Canals Conference will celebrate those achievements, highlighting pioneering work in everything from water management and regeneration to climate change and engineering.
"With just over six months to go until the World Canals Conference, we're taking this chance to remind everyone that tickets are now available and our abstract submission is fast approaching.
"The conference is set to be a fantastic event and we can't wait to welcome the world to Inverness and the Caledonian Canal this September."
Past hosts include Toulouse, Milan, Montreal, New York and the Grand Canal in China,
The Caledonian Canal will feature large during the event, with Scottish Canals' plans to revamp the Muirtown Basin in Inverness among those to go on show.
There will also be a celebration of the creation of The Kelpies – the largest equine sculptures in the world – and the Falkirk Wheel, the planet's only rotating boat lift.