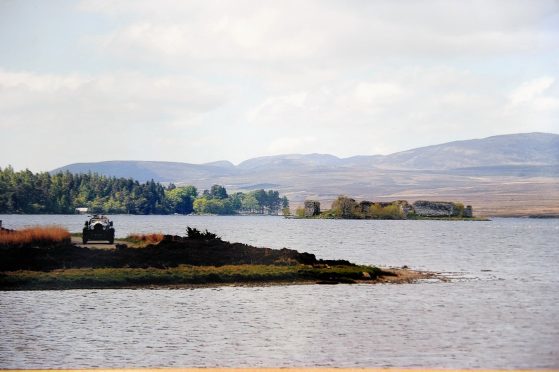 A developer is challenging Highland Council's rejection of a slimmer windfarm for a beauty spot on the edge of the Cairngorms National Park.
Councillors blocked a revised, 13-turbine, Tom nan Clach scheme proposed for the Dava Moor by Infirnergy, in January on the grounds that the development – albeit with four fewer towers – would still breach the local plan due to visual and cumulative impact. The towers would be up to 410ft (125m) high.
The decision has been appealed to the Scottish Government and may trigger a costly public inquiry.
Leading Highland anti windfarm campaigner Pat Wells shed tears of joy when members threw it out.
Speaking yesterday, (WED) she said: "The appeal is unwelcome but inevitable.
"If the same democratic planning process existed in Scotland as south of the border, the unanimous refusal of the committee would have been an end to this protracted threat to Dava Moor."
She added: "It will now be left to an unelected employee of the Scottish Government to guide ministers. Objectors have no such right of appeal."
The scheme would be within sight of Lochindorb between Grantown and Nairn. It is a joint venture between power firm Infinergy and Earl Cawdor.
The site was consented in July 2013. Infinergy hopes to use advances in technology to increase output at the proposed site by 26% while reducing the quota of turbines from an initial 17.
The developers have promised a community windfall of almost £5million over the project's 25-year lifetime.
Infinergy's managing director Esbjorn Wilmar (CORRECT) said: "We feel the council has got this decision wrong.
"This redesign not only provides an opportunity to greatly increase the renewable electricity generated but reduces the number of turbines and infrastructure required."
Nairn Provost Laurie Fraser warned at the January meeting that the turbines would be built irrespective of what the committee decided, predicting that SNP Government ministers would overrule them after an inquiry.
A spokeswoman for the government's appeals department said: "The appeal is at an early stage and once a reporter has been appointed will be considered on its own merits. The procedure to be followed will be a matter for the reporter to consider in due course."