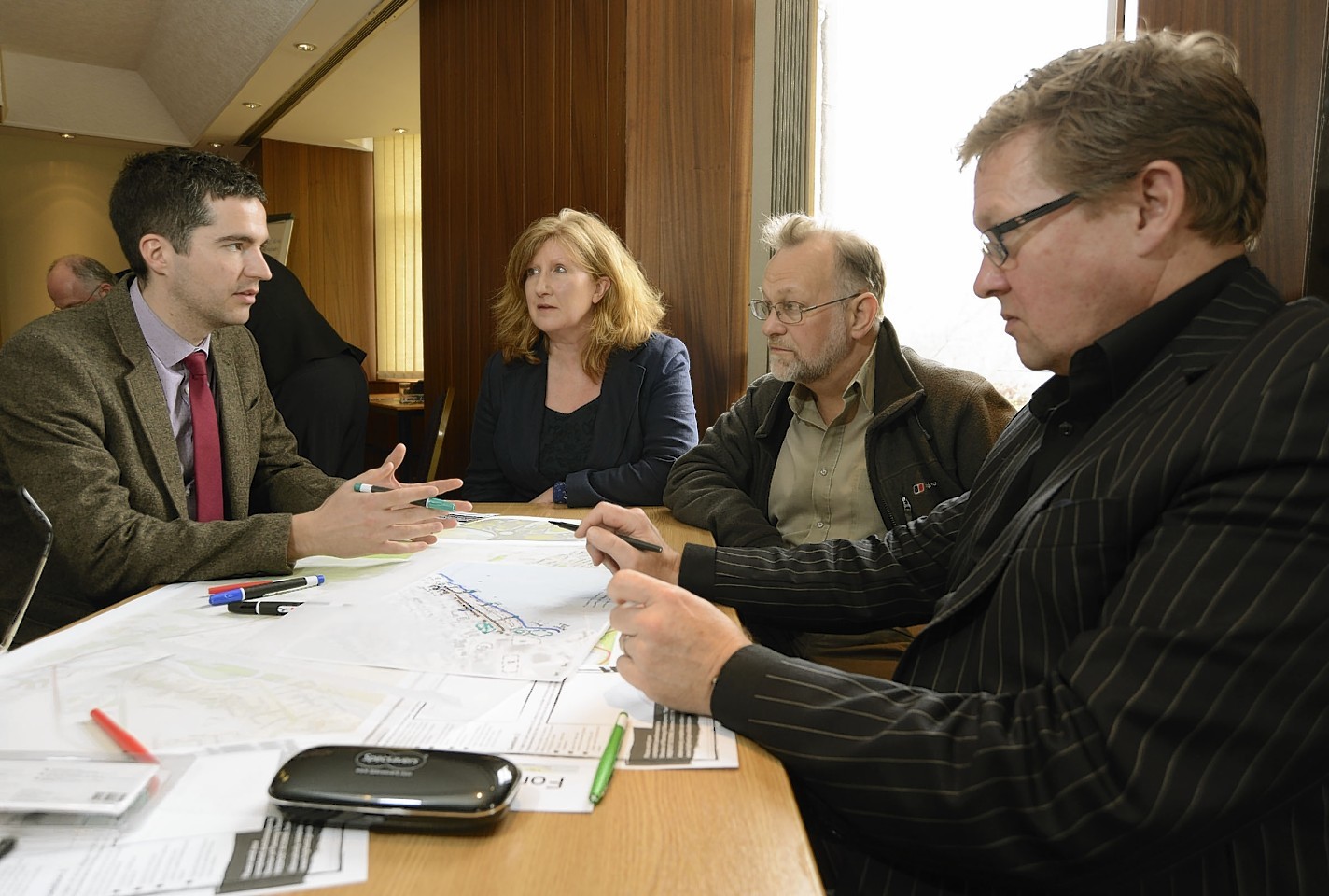 Bright ideas to reinvigorate a Highland town branded the rain capital of the UK, included streams of water running through the streets and a Benidorm-style promenade.
Runnels of water set into the pavements of Frieburg in Germany and colourful urban landscaping, known as The Snake, along the seafront of the popular Spanish resort, were among images used by design consultants to inspire Fort William people to come up with interesting and unusual suggestions for the Lochaber capital.
They were also shown a photograph of an illuminated telephone box aquarium at Lyon in France as a quirky examples of good practice.
Residents and representatives of local groups and businesses attending a series of design workshops to plan the future of Fort William welcomed the opportunity to make their town "different".
They highlighted the need to improve the waterfront and came up with plans to make the A82 Inverness to Glasgow road a single carriageway and to use the carriageway nearest Loch Linnhe to create a promenade, including cafes, stalls and entertainment.
Councillor Andrew Baxter, Fort William and Ardnamurchan, yesterdayFriday said it seemed ironic to consider creating streams in the streets of Fort William, which gets an average of 75ins of rain a year – compared with Inverness which gets 29ins.
He said: "I would've thought we have enough water here already.
"But I suppose, in an amusing sort of way, it would celebrate our standing in the world as having one of the highest rainfalls in the UK. Why not make use of it?"
Mr Baxter added: "It's good to be different. Some people would love these unusual ideas and others would hate them.
"However, if they get people talking and attract more people to the town, that can only be a good thing."
Retired mountain guide Bruce James, of Ballachulish, welcomed more unusual artwork in the town.
Jackie Clifford, of Huntingtower Lodge B&B in Achintore Road, representing the town's accommodation marketing group, said: "I would love to see the waterfront developed and think the idea of making the road single track to create a promenade would be fantastic."