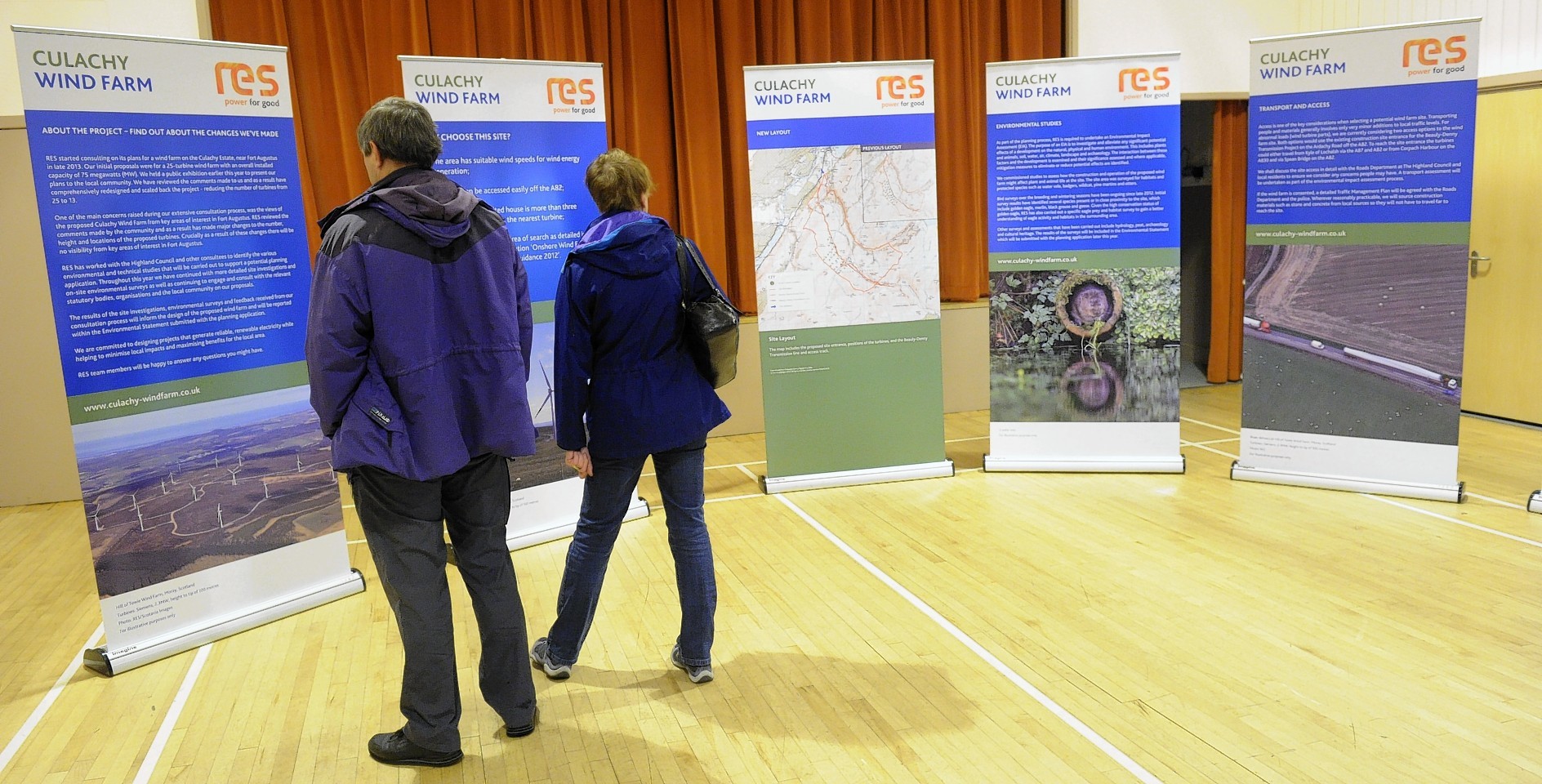 A developer has appealed a decision by Highland Council to reject their proposals to build giant towers close to the majestic Corrieyairack Pass.
Energy firm RES wants to build 13 turbines on the Culachy Estate near Fort Augustus, and states in its appeal form that the council's decision was "exceptionally narrow focused."
Opponents to the project include the Mountaineering Council of Scotland (MCofS), who yesterday restated their position that it would cause "significant" and "unacceptable" harm to the landscape.
The proposed windfarm was originally recommended for approval by the council's planning department but then refused by the South Planning Applications Committee in a 5-2 vote.
Only seven of the 19-member committee were involved in the vote last December, after deciding not to go on a site visit the week before.
RES argues that the turbines would not have an unacceptable visual impact because they would sit in a natural bowl in the landscape, and highlighted that key statutory consultees like Scottish Natural Heritage and Historic Scotland did not object.
The company also claims that the project would likely bring a £3.6million boost to the local economy through the use of local suppliers and contractors.
RES development manager Lisa Miller said: "After careful consideration, we have decided to appeal the decision for Culachy windfarm as we still firmly believe that this is a good location for a windfarm and Highland Council policy identifies the site as an appropriate area for a windfarm.
"The proposal is well contained, will have very limited overall visibility and, more importantly, will not be seen from Loch Ness. The proposed windfarm will also provide tangible benefits for the local community over the lifetime of the windfarm should it gain consent."
Dave Gordon, director for landscape and planning at MCofS, said: "The MCofS objects to the proposed wind farm because of its significant and unacceptable harm to the landscape, with its 490ft turbines visible from a large number of munros and corbetts, intruding into a recognised Wild Land Area and adjacent to the historic Wade road over the Corrieyairack.
"A huge number of turbines have been approved for the hills around Fort Augustus and most have yet to be built. If this area does not get some respite, it will become one giant power station spreading over the hills for mile after mile."
The appeal was received by the Scottish Government's Planning and Environmental Appeal's decision last Thursday.
The proposal was originally for 25 turbines but this was reduced to 13 following public and statutory consultation.