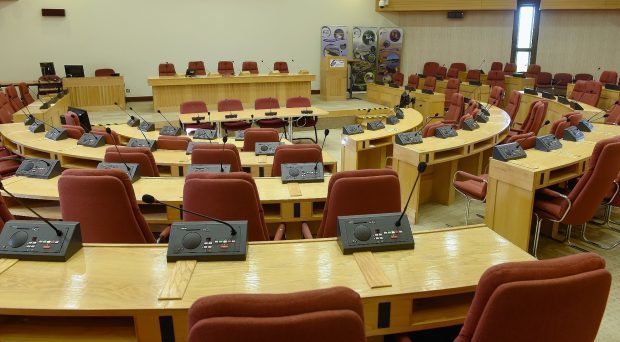 A complete overhaul of Highland Council has officially begun – paving the way for major changes to the way services are provided by the local authority.
The move follows the recently-agreed budget, approved by the council last month, that will cut more than 400 jobs and significantly reduce service funding.
Councillors unanimously agreed to begin the restructuring exercise after chief executive Steve Barron warned that further budget cuts were likely in the coming years.
Mr Barron referred to a "Graph of Doom" produced by Barnet Council which shows that the authority will be unable to cover adult social care and children's services, let alone other public spending, by 2023.
He said that instead of "doom", the redesign could be about "aspiration and ambition" for the authority, adding that the council would have to become a more commercial operation.
Council leader Margaret Davidson said the move would be a "unique and timely" opportunity to reshape the council – and that she particularly hoped to see a change in the authority's care services.
She said: "What this is, is an opportunity. There's never anything dreadful that happens to you that doesn't present an opportunity.
"And this really is an opportunity to re-energise and rebuild the momentum and enthusiasm we have got for the future.
"This is the first time in two decades as a local authority councillor that I ever seen the opportunity to make the difference that will take us into the future."
Leader of the SNP opposition, Councillor Maxine Smith, said she had recently attended a conference in Glasgow where she had heard from councils in England who said they would likely be self-financing, in terms of their revenue budget, within two years.
She said: "I think in time, it might be 10 years down the line, but I think this is probably coming for us in Scotland.
"So whatever we put in place now really has to be thinking that far ahead."
Liberal Democrat group leader Councillor Alasdair Christie described the exercise as "awful", despite raising no objection to the redesign.
He said: "Its not as if we wanted to do this. We didn't think let's redesign the council. We're doing this because of the financial position we are in."
He added: "What I would ask is that we do not lose sight of during this process is that what councils are about is supporting vulnerable people and providing universal services for all and that must be in the forefront as we go through this exercise."