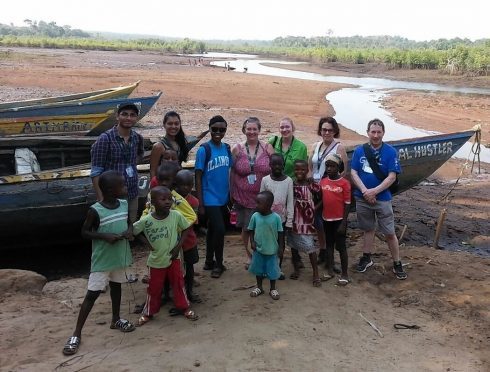 Iain Ramage
A Highland scientist on the front line of the battle against the West African Ebola epidemic has received a medal for his humanitarian work, on his retirement.
Inverness-born Neil Spence ran a diagnostic laboratory at the Port Loko Ebola treatment centre in Sierra Leone for five weeks in 2014. He has been honoured by the Ministry of Defence.
The 59-year-old grandfather, who began his career at 17, said he was surprised and delighted with the tribute.
He led a team that fought to contain and treat an illness that killed more than 10,000 people in Sierra Leone and neighbouring Guinea and Liberia.
The lives of thousands of others were saved.
Mr Spence said: "It was certainly very challenging, but the people who went there were very committed, well trained and professional, so it was a great team to work with.
"It was very complicated, but it was well managed and organised, essentially by the British Army through the Sierra Leone ministry of health.
"With all the training I have received over the years, I was quite well prepared but I also had training at the Porton Down establishment in Salisbury."
Inverness Royal Academy-educated Mr Spence said the mission was definitely his most interesting and challenging career moment.
He added: "There were lots of precautions in place, but what struck me was the camaraderie and cooperation of the local people. They told us every day that they were glad we were there.
"Any aspect of working in the NHS brings different challenges, but nothing matched going to Africa, living in a tent and working in a laboratory treating such a dangerous disease.
"To work in a hospital, you don't expect to end up with a medal at any point in your career, so that was a surprise and very gratifying."
The senior biomedical scientist was presented with the "Ebola Medal for service in West Africa" by NHS Highland colleague, Dr Roger Evans.
Mr Spence said that NHS Highland had afforded him some great opportunities. He achieved the rare distinction of gaining qualifications from the four different member countries of the UK.
He said he would miss his talented colleagues, but was looking forward to more time with his family and his new role as "full-time beekeeper." He keeps 50 hives.