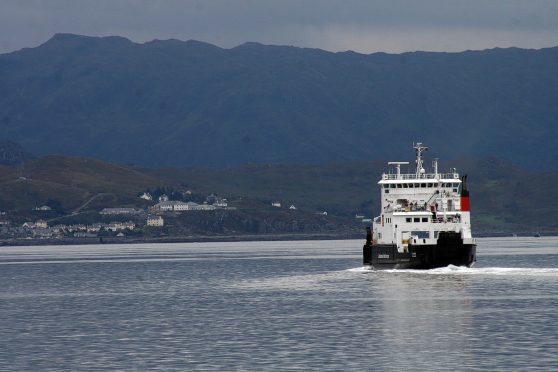 Tourism operators in Sleat on the isle of Skye have raised concerns about the reliability of the summer ferry service from Mallaig to Armadale.
The CalMac operated service has had its former ferry, MV Coruisk, removed and put on the Mull route, and replaced by two smaller vessels and the Lord of the Isles during the down time from her regular Lochboisdale run.
The replacement vessels have been unable to operate in low tides and 12 of the scheduled services this week have been have been cancelled.
Thursday saw major disruptions on the route.
A spokesman for Sleat Transport Forum said "The two small vessels currently deployed on the route were built to operate using fixed slipways rather than linkspans and the problems with varying tidal conditions should have been foreseen.
"This coupled with the absence of any form of service on board these vessels make them an extremely unattractive option for travellers who will sadly vote with their feet leaving local companies deprived of business which would otherwise have come their way. The threat to the economic prosperity of the communities and businesses affected is already obvious to see.
"Sleat Transport Forum urgently appeals to CalMac and the Scottish Government to find a solution which will lead to a reliable and robust service not just for this summer but for years to come."
Anne Gracie, owner of the Duisdale Hotel, Toravaig House Hotel and Skeabost Hotel, said: "Our visitors are so disappointed with the quality and comfort of two of the vessels servicing the Mallaig/Armadale route."
CalMac director of operations, Drew Collier said: "CalMac appreciate that any changes to service can affect the communities we serve, and we are monitoring this particular service closely.
"In the first two weeks of the summer season we have seen a 42% increase in passengers on the Mallaig Armadale route on this same two week period in 2015 and a 53% increase in vehicles.
"This new timetable is carrying more people and more vehicles to Skye on this route than ever before.
"Extreme spring tides have impacted on the Mallaig Armadale service over the last week with 7% of sailings cancelled due to berthing problems caused by excessive low or high tides.
"This will be an intermittent issue which we believe is manageable, but even with these cancellations there were still more sailings, with more capacity on this route than at the same time last year."