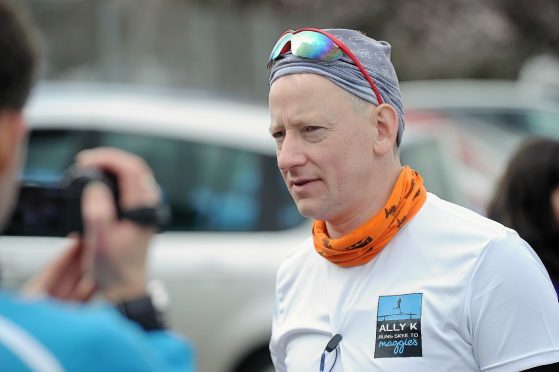 A Skye man crossed the finish line after a 120-mile non-stop run from his home to Inverness to raise funds for a cancer charity.
Alistair MacPherson, known locally as Ally K, completed the epic challenge in just under 35 hours, after setting off from his home in Portree in aid of Maggie's Highlands.
Yesterday family and friends gathered outside the Maggie's centre at Raigmore Hospital to welcome and congratulate him. Crowds also lined Inverness High Street and clapped as he made his way up to the hospital.
So far, the 37-year-old has raised more than £14,000 for the charity, which provides vital palliative care for patients and support to family members and relies entirely on voluntary donations.
Mr MacPherson works as a CalMac steward and in 2014, he successfully ran 125 miles around Skye after training by running around the empty deck on the MV Finlaggan, which sails on CalMac's Islay run.
As a result of that challenge he raised £35,000 for Cancer Research UK.
Yesterday, in the minutes after finishing the run at the Maggie's centre at Raigmore Hospital, he said: "Running through the second night was quite hard and mentally draining. We had some showers on the Wednesday night as well.
"I've done a lot of training and back-to-back running and long distance running. I went for a 50-miler in Skye overnight as part of my preparations for this. A lot of it has been mental.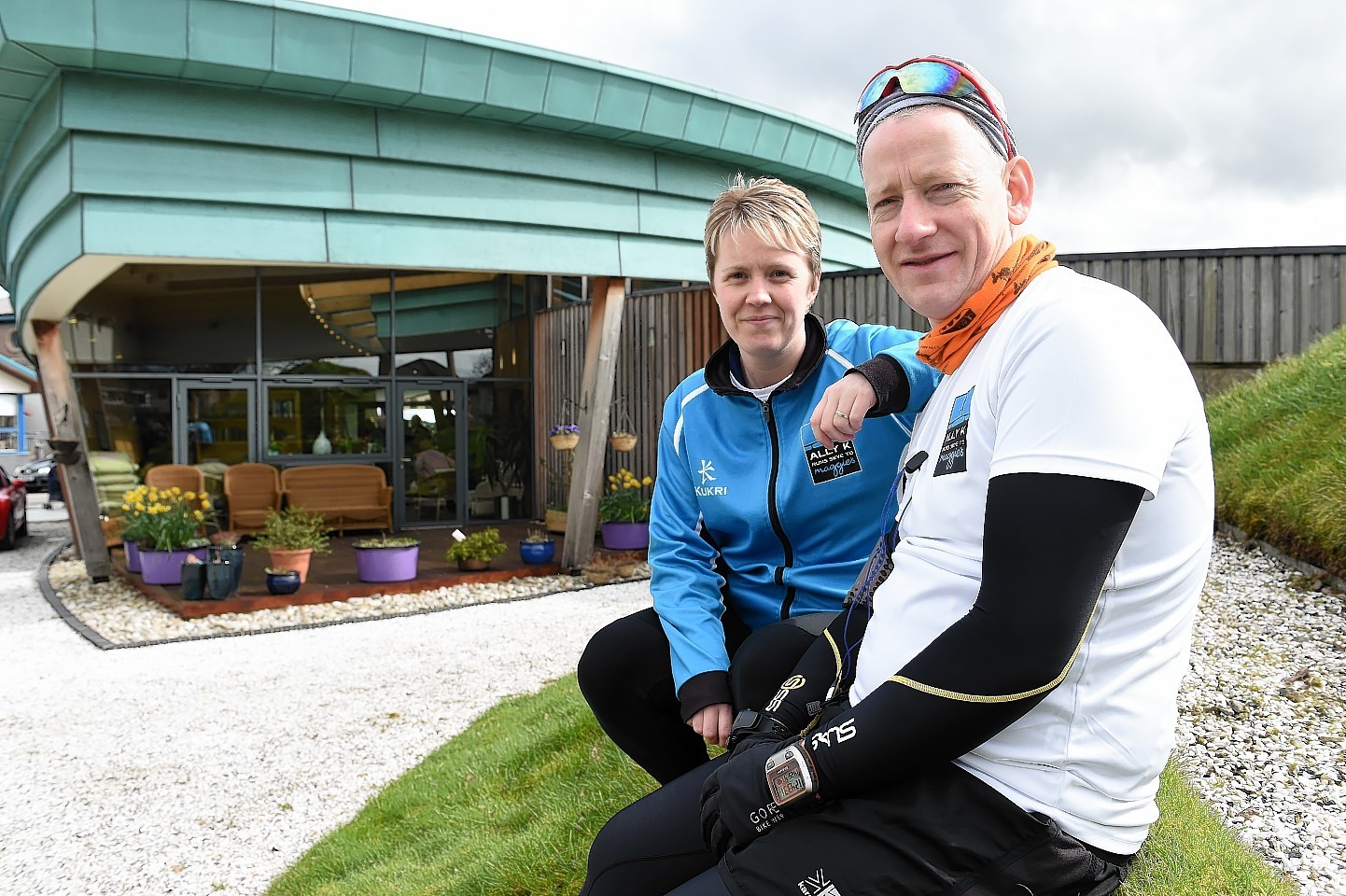 "The idea of this was to raise money and awareness for people in Skye to come here and use the centre. A lot of folk at home don't know about it and I came up with the idea of bringing Skye to Maggies."
Yesteday the Maggie's fundraising manager Andrew Benjamin said: "To see someone put themselves through so much pain and do such an extreme event, really goes to shows that the Skye community needs Maggie's, and to raise the amount of money he has raised is phenomenal. We are so thankful for what he has done."
Mr Benjamin added that anyone inspired by Mr MacPherson's run should run for Maggie's in the Loch Ness Marathon in September, as there are still places available.
Anyone who wants to donate to Mr MacPherson's cause should visit
https://www.justgiving.com/skyetomaggies
.