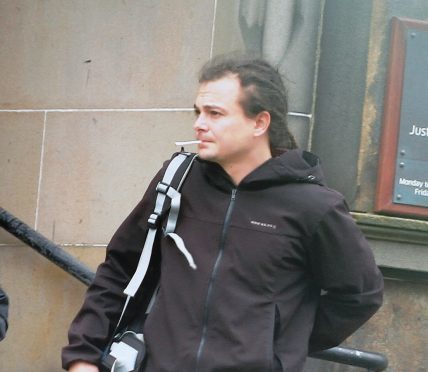 A chef working on a remote Hebridean island has been banned from driving for one year and fined £400 after getting behind the wheel following an argument with his girlfriend.
Oban Sheriff Court heard yesterday that Czech national Jan Berka, 28, spends the season working at the Colonsay Hotel with his partner, and they return to their home country during the winter months.
Berka, of 2 Turamin Flats, Colonsay Estate, pleaded guilty to driving near Colonsay House on September 4 last year with 161 milligrammes of alcohol in 100 millilitres of blood. The limit is 50 milligrammes.
Fiscal Kevin Doherty said: "Police officers came across a crashed motor vehicle near Colonsay House. They saw Mr Berka at that vehicle along with another man that turned out to be someone who resided nearby. Mr Berka had asked for his assistance.
"Mr Berka identified himself to officers as the driver of the crashed vehicle. Officers noted he appeared to be under the influence of drink, he had slurred speech and was smelling strongly of alcohol.
"He was cautioned and asked to take the roadside breath test. He voluntarily stated to officers he had drank three beers and half a bottle of vine throughout the course of the night."
The court heard that Berka cooperated fully with the roadside breath test, but as the police do not have facilities on the island for carrying out the police station drink drive test, a doctor was called to take a blood sample.
Solicitor Edward Thornton said: "He has never been involved in any form of trouble either in the UK or his homeland.
"On this occasion Mr Berka completed his shift on a Friday night and returned home. He and his partner had been drinking. Unfortunately they had a verbal disagreement.
"He decided that the sensible thing to do was for him to go back to the hotel. He had friends there and there was accommodation available to him.
"The place he was living at was three miles from the hotel. He had the staff car and he used that car. It entered a verge. There was no damage caused or no other vehicles involved.
"He returned home and called a friend to assist him. They were pulling the car out of the verge when the police arrived.
"He cooperated fully with police and he deeply regrets this. It seems to be very much out of character."