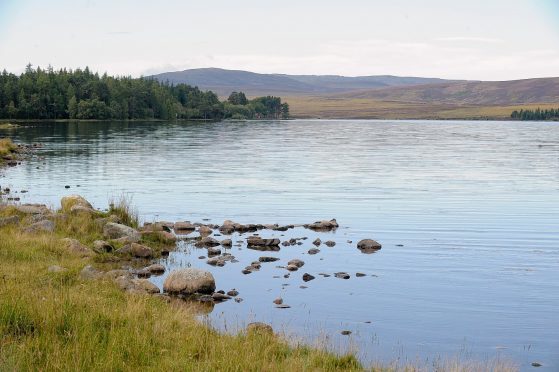 Windfarm objectors have warned that a scheme which could "destroy" the tranquility of a Highland beauty-spot would also mean imposing road modifications to accommodate juggernauts carrying the equipment.
The south area planning committee will today (TUES) consider an application from Nanclach Ltd for a two-year extension to the period in which it must begin construction work on the proposed scheme on the Cawdor Estate.
Planning permission for a 17-turbine windfarm at Tom nan Clach, four miles east of Tomatin, expires in mid June.
Objectors have written to councillors urging them to reject plans they claim would "decimate" the wild landscape of the popular Dava Moor tourist route between Nairn and Grantown.
Pat Wells of Strathdearn Against Windfarm Developments said: "According to the developer's environmental statement, consultant engineers concluded "the trial run (of cargoes) established that the defined route from the port of Inverness to the windfarm access off the B9007 is feasible with limited highway modification being required and without serious traffic management concerns."
She argues that 94 passing places on a 10-mile stretch of the route, within a designated Special Landscape Area, "cannot by any stretch of the imagination be considered 'limited modifications'."
Roy Hewett (CORRECT) of Save our Dava added: "The B9007 is one of the most delightful entrances to the Cairngorms National Park.
"Proposing to destroy the character of this road by constructing 94 passing places over 10 miles displays a total lack of sympathy for our Highland landscapes."
Infinergy project manager Fiona Milligan pledged that road improvements would be undertaken to make the route safer during the construction period and for years to come.
"The B9007 is a road which is of constant safety concern in relation to traffic speed to the local community of Ferness, those who live alongside it and those who use it on a daily basis," she said.
"Given the length of the route from Inverness to the site this is a small section requiring upgrade and is therefore limited road modification."
She added that local communities had been kept informed of the process and the engagement would continue.