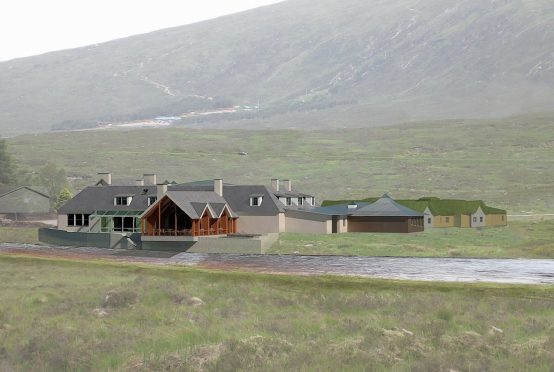 Plans have been approved for a 30-bed hostel that forms part of a major development at a historic Lochaber hotel.
The new facility is to be built alongside the West Highland Way, at the 17th century Kings House Hotel on Rannoch Moor in Glen Coe.
It will provide accommodation for walkers on the popular 96-mile route.
The planning consent also covers the relocation of the existing climbers hut on the site.
Owners Black Corries Estate has submitted plans for a dramatic reshaping of the hotel close to the A82 Fort William to Glasgow road, saying that "only substantial investment will secure its future".
The company claims the revamp will "restore the place to an attractive, welcoming hotel" and transform it into a "year-round destination".
And the hostel will be the first step towards achieving this.
Black Corries previously said it hoped to have the new hostel open before the summer, adding that it would remain in operation during the development period along with a temporary bar serving food and refreshments.
The hostel application was approved by Highland Council officers under delegated powers.
In a report, planning team leader Susan Macmillan said: "The Kings House is an important facility due to its remote location and positioning immediately next to the West Highland Way.
"The bunkhouse seeks to increase the range of accommodation available in the location, which will also help support the facilities at the hotel.
"The bunkhouse building also incorporates showers and toilets for the public."
The estate's plans include altering and extending the hotel, erecting a new service building, upgrading the access road and bridge, creating a car park and carrying out landscaping works.