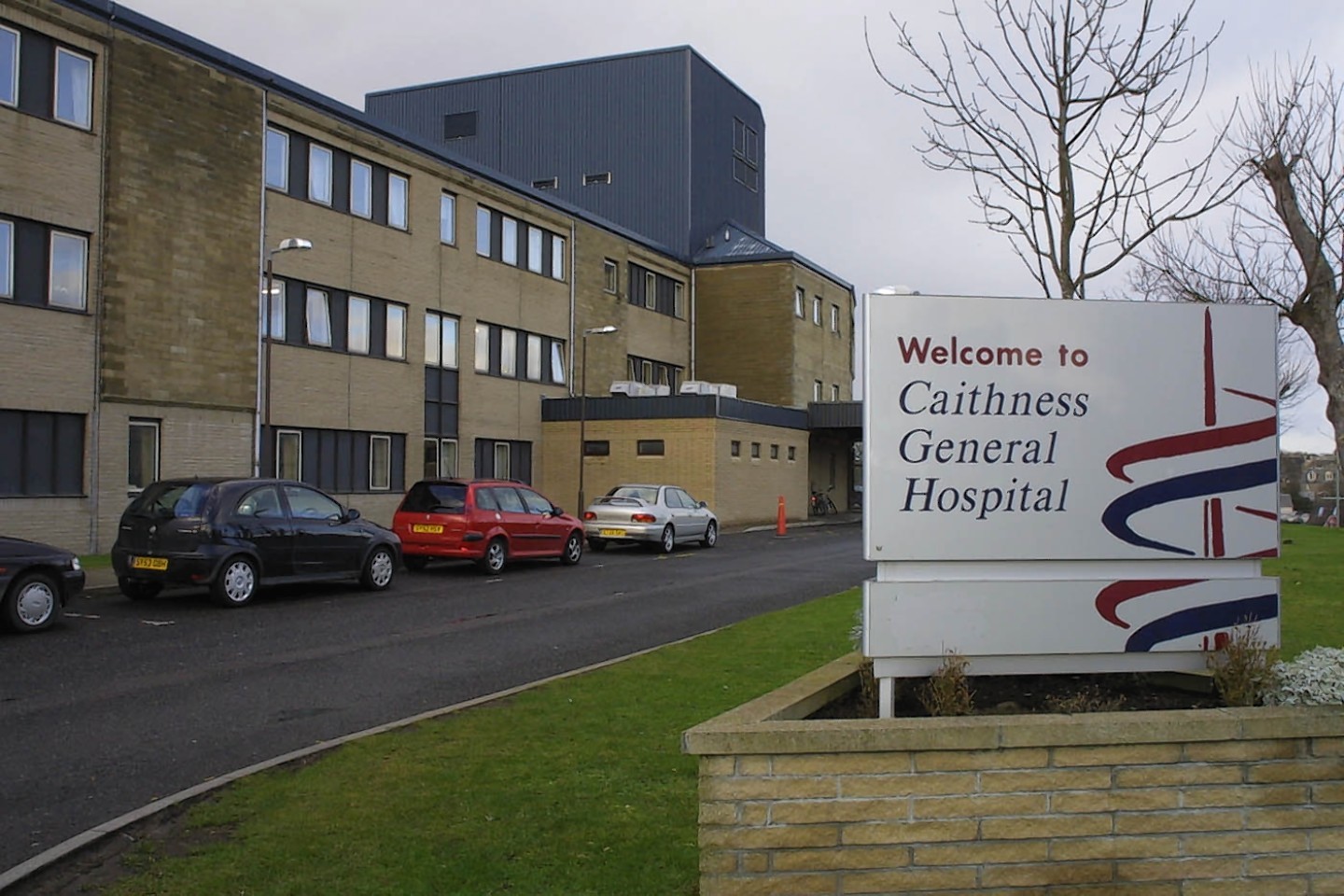 A Caithness mum has made a formal complaint against NHS Highland after being told she would have to travel to Inverness to have her baby.
Elective caesarean sections have been suspended at Caithness General Hospital after the death of a newborn baby in September 2015, along with a number of other measures aimed at restricting the number of potentially high risk births in the far north.
However, campaign group the Caithness Health Action Team (Chat) is calling on NHS Highland to reinstate the procedure following the complaint and dozens of concerns raised by local parents.
The complaint was raised by Susan Robertson, a member of the campaign group, who was told she would have to travel to Raigmore Hospital in Inverness at 39 weeks pregnant to deliver her second child.
In the event, Mrs Robertson had her baby yesterday. Although no further details were known last night, it is understood both are doing well.
But she had been told that she would have to travel to have the baby, which was lying in the feet-first breech position, naturally or through a caesarean if necessary.
Chat has said that consultants at Caithness have been supportive of Mrs Robertson, agreeing there is no clinical need to transfer her 100 miles down the A9.
Despite several weeks of meetings, NHS Highland did not alter its position, saying it would "inappropriate" while a review into the death last autumn is still ongoing.
Prior to the new arrival, Mrs Robertson said: "I am disgusted at the inequalities in maternity care that Caithness is facing.
"Management in Inverness are happy for our consultants to carry out emergency sections, but not elective sections, despite the clinical procedure being the same, and despite this surgery having been carried out in Wick for countless years."
Chat has been gathering stories relating to the situation at Caithness General which will ultimately form an evidence base for calls to support the group's campaign.
The group are concerned that the hospital could be set for a permanent downgrade in the long term.
Chat chairman Councillor Bill Fernie said the number of women coming forward with concerns is "very worrying".
He added: "It has become clear to our newly formed group that we have a huge support in the Caithness community, and our membership has grown rapidly.
"What should be no surprise to anyone is that the strength of feeling for supporting mothers in the far north is as it has always been a high priority for us all.
"The number of women who have related their concerns both past and present is very worrying and we will make the case moving forward that their treatment should be equal to all other parts of the country and not be reduced."
Dr Roderick Harvey, NHS Highland's medical director, said: "Elective Caesarean sections were suspended last autumn on the basis of safety concerns by clinical staff over neonatal safety in the context of an absence of on-site neonatal paediatric support, following a serious adverse event last year affecting a neonate.
"This measure was taken to provide the safest possible care for neonates and was approved by clinicians – obstetric, midwifery and paediatric – in Raigmore Hospital and Caithness General Hospital.
"Pending the outcome of the formal review of neonatal safety at Caithness General Hospital currently under way, it would be inappropriate to reverse that decision in the absence of evidence to support such a move.
"However, decisions on delivery plans will continue to be made on an individual basis, ensuring that the mother is fully involved and informed of the relevant risks and benefits."