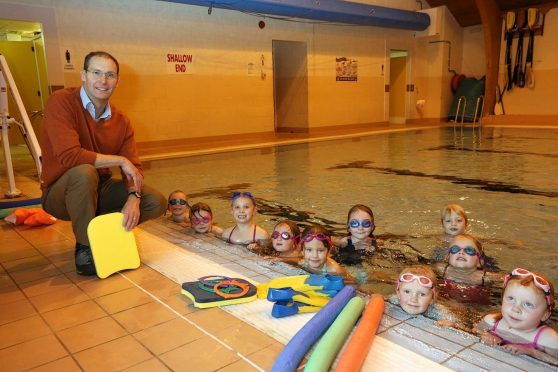 A west coast community has launched a £1.1million funding appeal to save its local swimming pool.
Part of the reason Mallaig and District Swimming Pool in Lochaber was opened in 1993 was to help prevent drownings in the coastal and fishing community.
And its closure would mean local people would face a 100-mile round trip to Fort William to learn to swim.
The pool is now urgently in need of extensive refurbishment and improvements to enable it to continue as much of the equipment in use, including the pool hall air handling unit, has not been replaced or upgraded since it was built.
Pool manager Brian O'Rourke said Mallaig and its surrounding villages were fortunate to have Mallaig pool at the heart of the community.
He said: "It's a great asset that over that time has provided swimming lessons for all the local children so they could enjoy water in safety.
"For a community that is surrounded by water, this is a life-saving service."
He added that after 23 years, essential plant equipment needed to be replaced or refurbished, and many parts of the building needed a major overhaul.
Mr O'Rourke said: "Without this work, Mallaig pool will not be able to operate for much longer."
And the team of volunteers, supporters and staff that run the facility are now embarking on a major campaign to raise the £1.1 million needed for the work.
Mr O'Rourke said: "This is a big project and every donation, whatever size, will help us towards our goal.
"With these improvements, Mallaig pool will be in a much stronger and sustainable position to provide for future generations and everybody can enjoy an even better Mallaig pool."
He added that they were applying for capital funding of £275,000 from Highland Council, which they were hoping would be successful.
They are also looking into the possibility of a sportscotland grant.
Meanwhile, they are keen to raise as much money as they can themselves to get the project going.