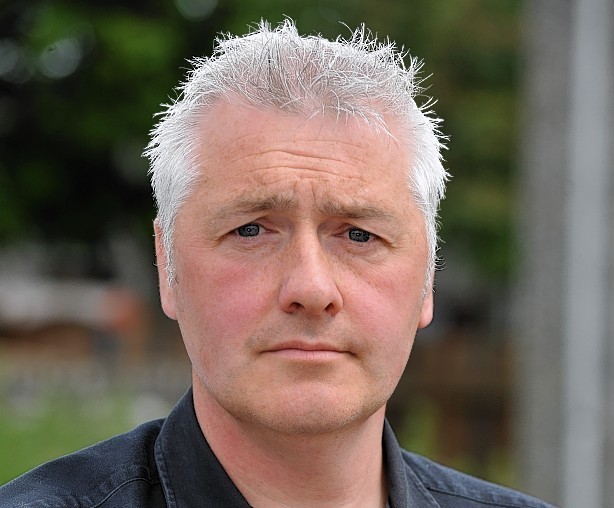 Safety fears have been raised after it was revealed that communities across the Highlands are being "routinely" left without fire cover.
It has emerged that up to 15 fire stations across the region are regularly out-of-action and unable to respond to emergencies at the same time.
The shock revelation was made by local fire chief Scott Hay as he discussed an "extreme case" where all five stations on Skye were left unmanned for more than an hour.
Politicians last night called for action to address the problem – warning of potentially tragic "consequences" if people have to wait longer in emergencies.
Mr Hay said that almost all of the north's stations were manned by retained firefighters who often work day jobs, meaning that stations were not always able to muster enough staff to launch a fire engine.
He was speaking before a scrutiny committee after councillors discussed their concerns about availability at some fire stations.
The Press and Journal revealed earlier this year that Skye had been left without cover for more than an hour as all five stations on the island were unable to raise enough staff.
Mr Hay said the most challenging times for ensuring staff were available was during weekdays, while firefighters were working in their full-time jobs, and that seasonal factors such as lambing also had an impact on availability.
Mr Hay, who will retire later in the year, said he did not want to be "alarmist" about the situation.
But he added: "Routinely we would have, at peak times during the day, somewhere between 10 and 15 fire engines unavailable.
"And that's largely because of the availability of part-time retained crews.
"We do recognise the challenges of the day job and daily commitments and from that they're not always available."
A standard fire engine requires a minimum crew of four to respond to an emergency – and the fire service aim to have 10 retained firefighters per appliance as cover.
However, Mr Hay acknowledged that was not always achieved across the Highlands, with many stations having a total crew of around five or six, making them much less resilient.
He added: "That's generally reflected in some of the remote and rural communities where there is a smaller pool to draw from.
"In the larger station areas – Inverness, Dingwall, Wick, Thurso, Fort William – we have a good recruitment pool and good availability and naturally that's where we get the majority of our activity as well, so the high risk areas are generally well covered."
He described the Skye issue – where the island was left without cover for about 75 minutes on Tuesday, April 19 – as an "extreme case" and the first time it had happened in his 17 years with the service in the Highlands.
Portree fire station has since been reassigned in an effort to make sure it does not happen again.
Mr Hay said: "That was an unprecedented, extreme case.
"It is absolutely remarkable given we have all these appliances in Skye unavailable at that peak time during the day, it was extremely unusual."
"We've been taken steps to make sure that won't happen again."
Ross, Skye and Lochaber MP Ian Blackford said he would be raising the issue with the service.
"It is very much an ongoing issue for the fire service and to hear that on a regular basis there are as many stations as that off the run is very concerning," he said.
"It is especially worrying as these are often in remote areas which are far from any other help, so it is something that needs to be resolved."
Highlands and Islands MSP Douglas Ross said it was a "long term problem" and called for employers to be more flexible with firefighters on their staff.
He added: "Clearly if the local engine can't be deployed then other resources will have to travel further.
"With fire there is always the risk that the longer you wait, the worse the consequences will be."