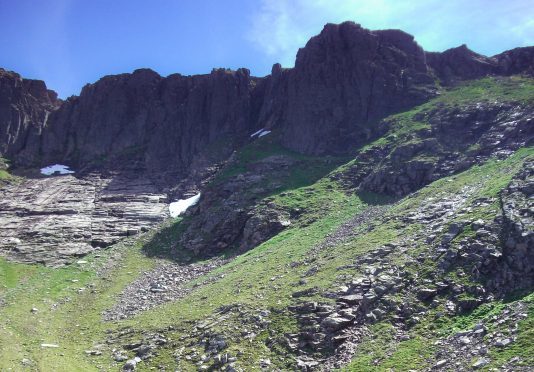 A mountain safety expert yesterday said she had been shocked by an incident in which a climber plunged to his death in the Cairngorms.
The man, who was in his 20s and a visitor to the area, fell around 50ft while tackling a technical rock climb with a partner in the Northern Corries.
The pair were undertaking a 200ft vertical climb, called Procrastination, on Coire an Lochain and were at around 3,000ft when the incident happened at about 10.20am on Wednesday.
It is understood his family were travelling to the area yesterday .
Mountaineering Council of Scotland mountain safety adviser Heather Morning said she was shocked that someone had died in a summer rock climbing incident.
She said: "It's very unusual to have technical climbing incidents.
"In the past four years, there have been no previous fatalities in summer rock climbing accidents in the Scottish mountains."
She added that it was important for climbers to check the weather and conditions before venturing out.
Ms Morning said: "You look at the weather, you look at the conditions, and the conditions over the previous few days, and make some calculated sensible decisions – and that's not to say these boys didn't do any or all of these things."
She pointed out that south facing crags dried more quickly, whereas it would be colder and more likely to be damp in a north facing environment.
The mountain safety adviser said: "These boys were up in No 4 Buttress on Coire an Lochain, which is a high north facing crag, but none of us know what happened.
"It's absolutely tragic that a young person loses their life in a situation like that when they are going out and enjoying the mountains.
"And my condolences go out to his family and friends.
"Unfortunately accidents do happen in the mountains. That element of risk is what attracts us to do it."
Cairngorm Mountain Rescue Team leader Willie Anderson said the two men were undertaking a roped climb in a popular mountain rock climbing area.
He said the climber who fell dropped about 50ft before the rope stopped his fall and appeared to have hit something on the way down.
The injured man was airlifted to Raigmore Hospital in Inverness, where he died shortly after his arrival.