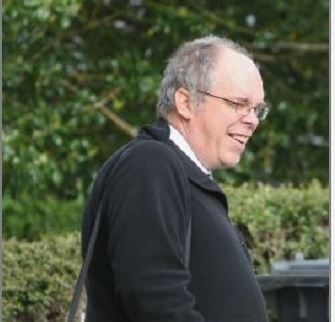 A Highland teacher who made "inappropriate" contact with his pupils on social media will not be punished by his professional body.
Paul Herbert was found fit to be in the classroom following disciplinary hearing.
He appeared before a General Teaching Council for Scotland panel to face allegations relating to his work at Ullapool High School between August, 2012 and September, 2013.
The computing teacher admitted a number of charges including making "friends" with several pupils on Facebook between May and August 2013, including over the school holiday period.
He also admitted creating a new page and communicating with a pupil after being "instructed" to remove his profile by Ullapool High head teacher Peter Harrison in September 2013.
Mr Herbert also used the website to contact an S5 pupil to tell her not to miss a revision class, and also admitted taking a mobile phone from an S4 pupil and connecting to his personal laptop while also keeping the device after the lesson had finished and the pupil was no longer present.
During the course of the hearing he was found to have asked an S5 pupil in front of a class: "Is it your time of the month?"
A further three charges were found not proven.
Mr Herbert declined to comment last night.
The panel heard from Iain Jackson, an education officer at Highland Council who investigated Mr Herbert after the allegations from pupils.
He told the hearing he felt the teacher had "gone a little too far" in his contact with pupils and "should have known better" than engage with them in the way he did.
Mr Harrison said Mr Herbert was a "dedicated" teacher but appeared to be under stress through long hours and lengthy travel to work.
He said felt the computing teachers action's were not "sinister".
A statement from one of the pupils said Mr Herbert was a "man who meant well but maybe introduced a slightly too relaxed classroom atmosphere".
Mr Herbert gave evidence to the hearing, saying he regretted his actions and had "naively" thought it was a good idea to set up a website account to communicate about school work.
He said he now avoided social media, both in his personal life and at work.
He said he had struggled to keep boundaries at the time due to his out of school work on the Duke of Edinburgh awards scheme and a mountain biking club.
The teacher also said his move to Invergordon had been "positive".
The panel found that Mr Herbert's contacts with pupils was "ill considered but were not sinister".
They ruled the experience had been a "salutary lesson" and that his misconduct was unlikely to be repeated and that his fitness to teach was not impaired.