An "exciting" milestone was reached in Oban yesterday with the turf cutting ceremony for the town's new £36million high school.
About 900 pupils currently attend the secondary school, and the new building will allow the roll to grow to 1,300.
The Scottish Government is funding £24million of the nearly £36million total cost, through Scottish Futures Trust. Argyll and Bute Council is providing £10million.
The turf cutting was performed by Lead Councillor for Oban Lorn and the Isles, Roddy McCuish, as well as Angus MacFarlane, chief executive of HubNorth, head teacher Peter Bain, head boy Stephen Povey and Chloe Hamilton, the youngest pupil.
There was a performance by Oban High School Pipe Band.
The council and partner HubNorth expect the new school to be completed by March 2018.
Councillor McCuish said: "With all the exciting changes in Oban we definitely need a new, bigger, better school, one which gives people the comfort of knowing it's ready for the 21st century, ready for the town to grow, ready to receive the children of new families moving into the Oban and wider Lorn area."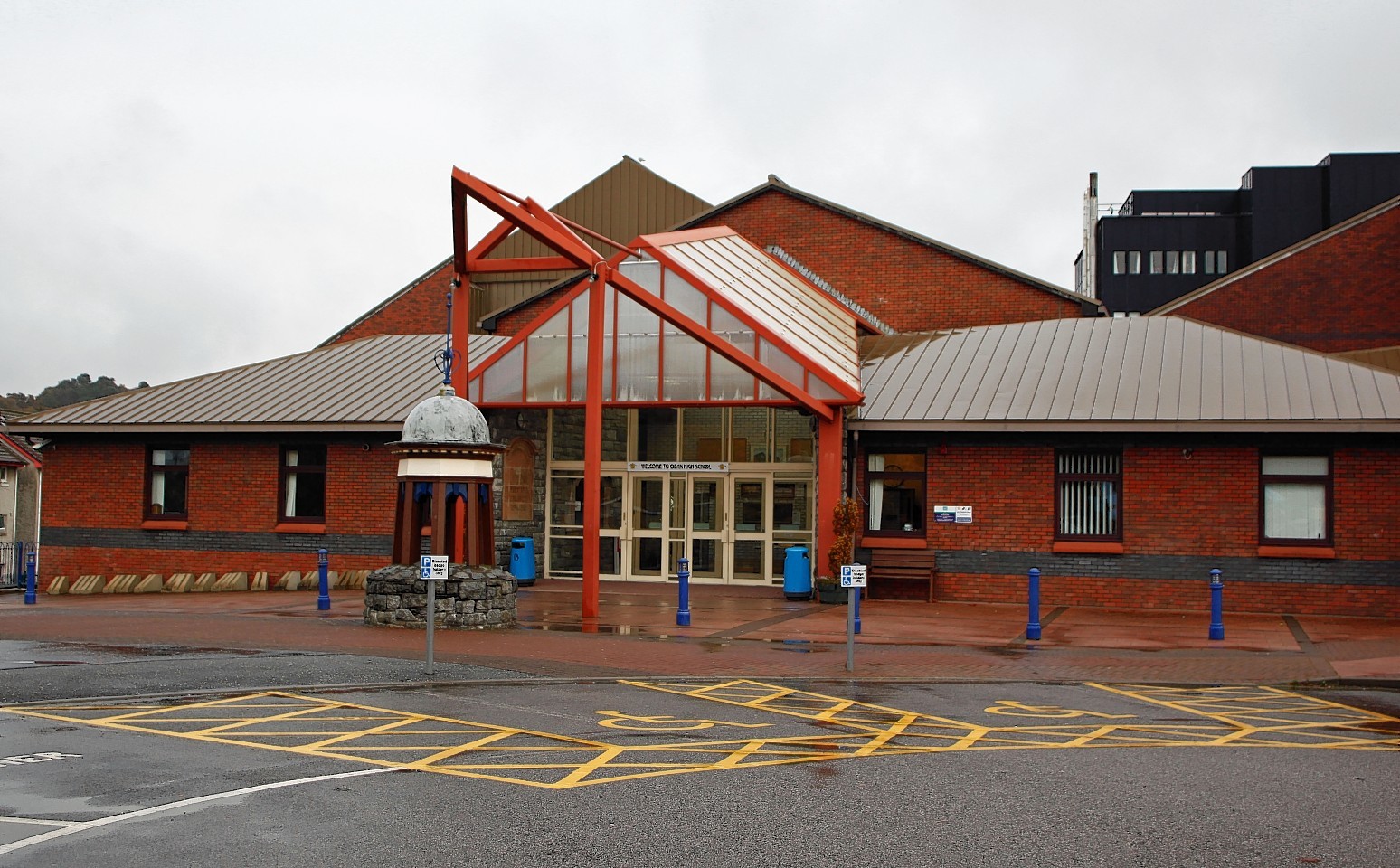 He added: "This new school will help to equip our children for the future; providing them with a fabulous facility in which they can learn and succeed, be ambitious and realise their full potential.
"The 1,300 capacity allows for an increasing number of pupils, based on school roll forecasts and local development plan actions.
"It is so very exciting and I for one can't wait to see the project progress. This is exactly what the council is all about – investing in all our futures, working together to improve the area for us and our children."
Mr MacFarlane said: "This is an exciting time. People will start to see a lot of change in the area with the main building going up.
"Keeping this school open during the work allows the children to see the progression.
"It is not just a building, it is a place where the children in this community are going to be educated in the best way possible."
Construction work is now well under way on the grass rugby pitch at the current school site, with the existing 3G pitch remaining open throughout.
All work is taking place to the south of the school and being accessed independently, so that the school can function as normal during the construction.