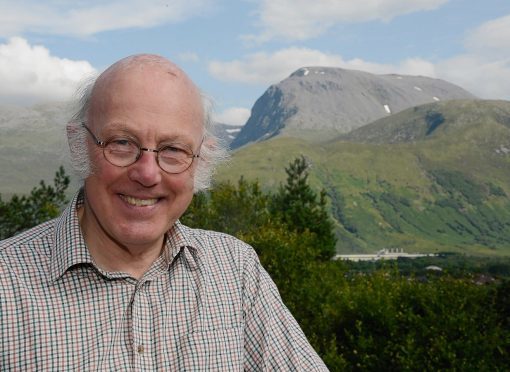 Hundreds of Highlanders have signed up to become members of the group behind ambitious plans for the largest community buyout in Scotland.
East Lochaber and Laggan Community Trust, which was set up to buy the 125,000-acre Rio Tinto estate, held a series of public meetings in the Fort William, Spean Bridge and Kinlochleven areas over the past week.
The trust's chairman John Hutchison said the board was very pleased with the "hugely positive response".
He said: "More than 200 people attended the public meetings and certainly more than that have become members."
He added that he was unable to give the exact number at this time.
A further public meeting is to be held at Duncansburgh MacIntosh Church Hall in Fort William on Wednesday at 7pm.
Mr Hutchison encouraged anyone interested in becoming a member to sign up as soon as possible.
He said: "We are keen to build up the membership of the trust so we can demonstrate to bodies, such as the Scottish Government, funders and banks, that there is significant community support for what we are doing here."
The trust does not intend to bid for the smelter and the main hydro power stations, but is keen to work with partners with that aim to help save the 150 Rio Tinto jobs.
And it has now joined Community Land Scotland (CLS), which represents Scotland's community landowners.
CLS chairman Lorne MacLeod said: "We are absolutely delighted to welcome them as members.
"Their plans are major and I think they are going the correct way about it by holding a lot of consultation meetings in the affected area.
"This is an exciting initiative and something of which we would be very supportive if it comes to fruition."
Skye, Lochaber and Badenoch SNP MSP Kate Forbes said she would strongly encourage members of the community to get involved.
She said: "This is a huge opportunity for East Lochaber and Laggan.
"It is massive for the Highlands as well and I would be very keen to see community landownership play a part in the future of the Rio Tinto estate."
Ross, Skye and Lochaber MP Ian Blackford said: "It's about making sure we get the best out of the land from a community point of view, while at the same time ensuring that the smelter has a bright and long-term future."