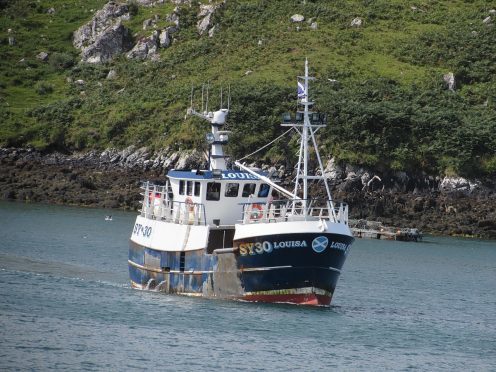 The family of a Western Isles fisherman missing after his boat sank is taking legal steps to have him officially declared dead.
Paul Alliston, of Lewis, was lost in the islands' worst fishing disaster for half a century.
The 42-year-old died after the Lewis-owned shellfish vessel, MFV Louisa, went down while at anchor by the uninhabited island of Mingulay, 13 miles south of Barra, in the early hours of April 9.
The four crew abandoned the crab boat after Paul Alliston, skipper of the vessel, went into the flooding wheelhouse to grab life jackets for them all.
But the life raft did not inflate and the fishermen were left in the cold sea, hanging onto the side of the barely, floating device.
Martin Johnstone, 29, from Caithness, died while trying to swim to shore when the Louisa went down about 820ft off Mingulay Bay.
Father-of-two, Chris Morrison, 27, of South Harris, also perished.
Lachlan Armstrong, 27, from Stornoway, made it to rocks after freeing up space on a makeshift semi-submerged floatation rubber sheet they were hanging on to.
Locals said the body of Paul Alliston was later seen floating in the water, close to shore, about half a mile away.
But he is still missing despite land, air and sea searches.
An action to declare him dead has now been raised at Stornoway Sheriff Court under the Presumption of Death (Scotland) Act 1977.
A public notices states: "An action has been raised in Stornoway Sheriff Court, by Wilma McMillan, Andrew Damien McMillan, and Nicola Marie Mackinnon, pursuers, to declare that Paul
Alliston, defender, whose last known address was 2 Shieldinish, Lochs, Isle of Lewis, is dead."
The notice says that any person wishing to defend or challenge the action must be formally included to the legal process by lodging an application to the court by Thursday.