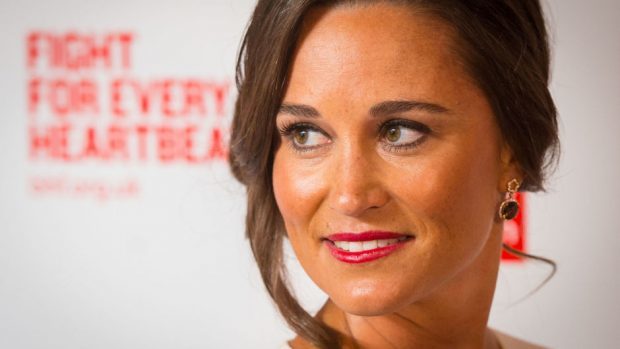 Pippa Middleton could help promote a Highland Glen by inheriting its name.
Famed for stealing at least a little bit of the limelight at her sister Kate's wedding to Prince William, she is now tying the knot herself.
Newly-engaged Miss Middleton is marrying James Matthews, the eldest son of David Matthews, the laird of the glorious Glen Affric Estate, west of Inverness.
Once James inherits his father's 10,000-acre pile, she would have the right to assume the name "Lady Glen Affric".
Although she would have the right to be addressed as "Lady" it would have no formal legal status.
Either way, there is an element of excitement in the local community at the prospect of the future queen's sister spending more time in the area.
Ms Middleton and her new fiancee are both regular visitors to Glen Affric.
They have each competed on numerous occasions in recent years in one of the north's major sporting events, the gruelling Highland Cross charity duathlon which passes through the estate on its 50-mile, coast-to-coast route between Kintail and Beauly.
Event organiser Calum Munro described her as charming and unassuming.
He said: "I believe that, one year, they both took part but I'm pretty certain they weren't an item at that time.
"She paid her entry fee like a standard participant and she has raised a handsome sum of money for Highland charities.
"She was, to my mind, a very modest person who just wanted to join the event like everbody else.
"She sought no special favours. The key thing was that she was keen to exert herself to raise money for Highland charities, which we respected greatly. David is also a great supporter of the event."
He was surprised to hear about the "Lady Affric" title.
Miss Middleton has been spotted with a beaming smile in the past few days in rather less fragrant west London, proudly wearing a diamond ring that reportedly cost £200,000. James Matthews apparently popped the question last weekend.