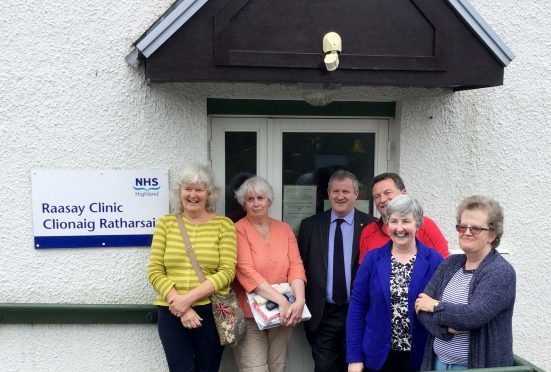 Urgent action is needed to improve medical cover for residents and tourists on a Hebridean island, according to a Highland politician.
Ross, Skye and Lochaber MP Ian Blackford yesterday said the 150 people living on Raasay, off Skye, have been left feeling "vulnerable" and he is calling on NHS Highland to find a resident nurse for the island as soon as possible.
Mr Blackford said: "We want to encourage young families to come and live on Raasay, but it is going to be more of a challenge to encourage people to relocate to the island if they are not going to have access to health services."
The issue was raised at his surgery on Raasay by members of the local community council and other local people, who told him they did not believe NHS Highland had tried hard enough to fill the vacant post.
Mr Blackford explained that, without a dedicated nurse to administer immediate treatment, sick or injured islanders faced a trip to Portree by ferry or a small life raft before being assessed.
He said: "The people of Raasay have voiced real concern about the level of medical cover, not only for emergencies, but also for everyday treatment, which a resident nurse could deal with.
"There is also a major construction project underway on Raasay with the building of the new distillery and worries were expressed about what would happen should there be a major incident on site given the present state of cover."
An NHS Highland spokesman said there had always been out-of-hours medical and clinical cover for Raasay provided by local rural practitioners and advanced nursing and paramedic practitioners based at Portree and the Dr MacKinnon Memorial Hospital in Broadford.
He said: "What is different is that since January this year there has been no 24/7 nursing cover on the island."
He added that a further community meeting was being organised to set up a short-life steering group to help shape the future provision of care for the island.