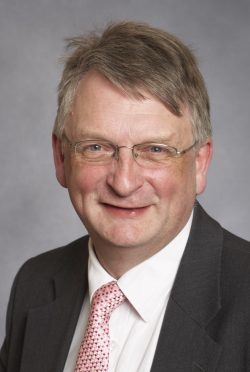 NHS Highland chairman David Alston explains why health services need to change to meet new challenges following concerns about nursing services on Raasay.
There have been claims that islanders have been left feeling vulnerable without a resident nurse, and locals are calling for replacements to be found as a matter of urgency.
But Mr Alston points out that in many cases – not just Raasay – the status quo is no longer an option.
I've long been taken by something an Italian author once wrote: "If we want things to stay as they are, everything will have to change."
I doubt very much if Giuseppe di Lampedusa had healthcare in remote and rural communities in mind when he penned that, but those of us in NHS Highland who are concerned about developing new models of service in places such as Raasay know exactly what he meant.
This article isn't about Raasay as such; it's about how changes in healthcare, particularly in some of our more isolated communities, are necessary and desirable.
However, what's been happening on Raasay is typical of the challenges we face throughout our area.
Last year, two vacancies and an illness meant that there was no longer out-of-hours or unscheduled community nursing cover on that beautiful island.
The fact that we advertised the vacancies without success highlighted the vulnerable nature of the service provided there and the need to put something in place that was safe and sustainable.
We fully understand why many on the island are suspicious of the need for change.
But with an ageing population, a growing number of people living with multiple health issues, very real problems of staff recruitment and retention, technology that's evolving at break-neck pace and demands and expectations that aren't what they once were, we have to accept that we cannot afford to sit still.
And so recruitment problems prompted us to devise a system whereby consultants, who may be based in Inverness, work on a rotational basis in Wick. It's been controversial – but necessary.
Because of recruitment difficulties experienced nationally, the Scottish Government asked us to devise and test new models of service delivery in remote and rural communities.
We're trying out some fairly innovative ideas, again not without some negative reaction.
But through all this I keep thinking of what di Lampedusa wrote.
The Highlands and Islands Medical Service, set up just before the First World War, is widely seen as a blueprint for the NHS.
It's a proud legacy we can only honour if we continue to change.