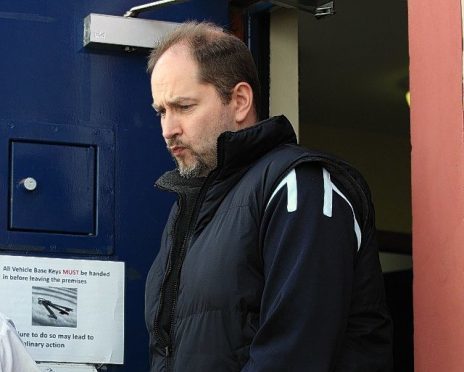 A Sutherland handyman who moved out of his home to grow almost £400,000 of cannabis plants was jailed for three years yesterday.
Yesterday, at Inverness Sheriff Court, 42-year-old Steven Robinson was told by Sheriff Gordon Fleetwood: "You chose to involve yourself in the commercial production of a controlled drug and made available your premises for that to proceed. That is not a minor involvement."
Robinson's lawyer Duncan Burd had argued for a non-custodial sentence, saying: "He was not going to benefit substantially and this is at the low end of the production scale."
Robinson, of 5 Main Street, Lairg, previously admitted producing a controlled drug in his home at Park Cottage, Golspie between June 2013 and February, 2014.
The court was told that Robinson was in financial difficulties and had ran up £40,000 of debt.
He agreed to set up the factory in his home in return for his mortgage payments being made by his unidentified accomplices to prevent his cottage from being re-possessed.
But members of the public became suspicious about the constant humming and the glow emanating all the time from the property and police were tipped off.
Fiscal depute Stewart MacIver told Sheriff Gordon Fleetwood: "He and his partner, Sabina moved out of the property and into rented accommodation in Brora towards the end of July 2014.
"Police got information and searched the property in February. The living area was sparsely furnished. However in the attic, loft space of an extension and in a shed outside the police found a well organised large scale cannabis cultivation consisting of around 200 fully grown plants and 150 seedlings.
"It had probably been in place for around six months. Neighbours spoke of seeing grow bags being delivered by van, glowing from a window, regularly hearing a humming noise at the cottage and Robinson repeatedly visiting the property, usually in the evening but sometimes as much as six times a day and only ever staying minutes.
"Drug Squad experts estimated the potential maximum value of the crop as just short of £400,000.
Mr Burd said: "The house had been bought with the support of my client's parents. But they moved away and the funding source collapsed, andf they ran up substantial debts.
"He was not the brains behind this operation and it was this financial vulnerability that led to him being approached."