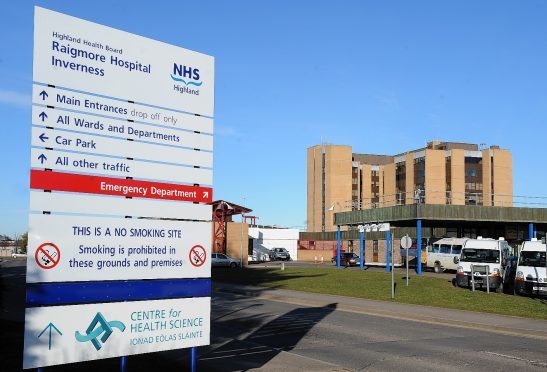 The condition of NHS Highland's buildings have been ranked as one of the worst in Scotland.
The newly-published Annual State of NHS Scotland Assets and Facilities report shows only one other regional health board – NHS Orkney – to have a lower percentage of properties classified as being in good physical condition.
But the north health board has insisted the figures do not tell the whole story, and said it is looking forward to moving up the charts soon.
NHS Highland director of finance Nick Kenton said: "The report states that a little over one third of our buildings are in what it categorises as A or B condition, but it also shows that only one other area board fared better in terms of patient rating of the hospital environment.
"However, we know there are issues with some of our properties and we are doing something about it."
Mr Kenton pointed out that NHS Highland proposed replacing St Vincent's in Kingussie and Ian Charles Hospital in Grantown with a new facility in Aviemore.
There are also plans to replace the existing hospital at Broadford on Skye with a new facility and to create a smaller one in Portree.
He also highlighted a major programme of work to upgrade wards at Caithness General Hospital in Wick and the recent opening of a new £1.5million health centre in Drumnadrochit, a new health centre in Eigg and a community dialysis unit in Kintyre.
And he said the report did not take into account the new children's unit at Raigmore Hospital in Inverness, which was opened in May.
Looking ahead, Mr Kenton said a £28million, three-year investment at Raigmore would involve major improvements to the hospital critical care services.
The upgrade will bring all critical care services, which includes the acute medical assessment unit, the intensive care unit, the surgical high dependency unit, theatre and the admissions area, into one area over two floors.
The operating theatres will be refurbished and an additional theatre will be added.
He also pointed out that the health board planned to replace Belford Hospital in Fort William with a new facility on Blar Mhor.
The health board with the highest patient rating for the hospital environment was NHS Western Isles.