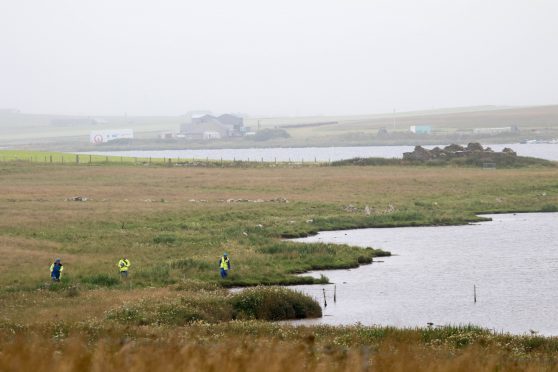 Searches are continuing in Orkney for a fisherman who is missing in the Loch of Boardhouse, near Birsay.
Stanley (Boyd) Livingstone, aged 68, from Dounby, has been missing since he went trout fishing with his brother Andrew in the freshwater loch.
The body of Andrew, 71, also from Dounby, was recovered last Wednesday afternoon.
The Police Scotland Dive Team is attending to conduct a full search of the loch area this week. Searches of the loch and surrounding areas have been carried out to date by police officers, coastguard personnel and helicopter but unfortunately Boyd remains missing.
The brothers were last seen embarking on a fishing trip. Concern was raised when they did not return and a multi-agency search was launched on Wednesday August 3.
Area Inspector Alicen Winston said: "We would once again like to extend our appreciation to the coastguard personnel and members of the local community for their assistance throughout this search, in the aftermath of what is a very tragic incident indeed.
"Officers are providing support to Mr Livingstone's family who are being kept up to date with search activity."